No doubt, the pandemic of 2020 presented its share of setbacks, disappointments, and interruptions in the world of athletics. Masters track & field athletes were no exception. But now life is slowly returning to the veins of USATF Masters Athletes! Despite the pandemic shakeup, we have been given a fantastic and unique opportunity to have a showing at the 2021 Drake Relays in Des Moines, Iowa.  A small contingent of our top USATF asters long jump athletes will compete in the Rex Harvey Memorial Long Jump Exhibition Eventat Drake.  Out of roughly 40 athletes that expressed interest in participating, this is the final star lineup of talented jumpers that will represent our masters program.
Jumpers
NAME
Club Affiliation
Hometown
Stats
.

Tonya Gordon

Tachyon Athletik
Omaha

2020 Mid-America Masters & Open Champion in the Long Jump, High Jump, and 60m Dash.

2019 USATF High Jump National Champion.

2019 USATF Long Jump Runner-Up.

9-time All-American at the University of South Dakota (1998-2001)

*Drake Relays High Jump Runner-Up

Rachel Guest

Southwest Sprinters TC
Glendale, AZ

Set American Record in W35 indoor pentathlon, W40 indoor pentathlon and outdoor heptathlon.

5 time WMA World Champion: (2011 W35 Heptathlon, 2015 W40 80m hurdles, 2016 W40 80m hurdles, 2018 W40 heptathlon, 2019 W40 pentathlon)

Neringa Jakstiene

Unattached
Memphis, TN

Set six W55 world records and 12 American records

Chosen World Masters Athletics 2019 best female masters athlete in the world

Erika Pierce

Unattached
Charlottesville

1995 USATF Track and Field Championships in the 400 hurdles (13th), Sacramento, CA

1996 Olympic Trials Qualifier, 400 meter hurdles (11th), Atlanta, GA

Broken 5 American Masters Records, currently holds American Record in the W45 Outdoor Heptathlon

13 gold medals at the USATF Masters Track and Field Championships over career in various events including: pentathlon, heptathlon, 60 meter hurdles, 400 meter hurdles, high jump, javelin, shot put.

Lee Adkins

Unattached
Daly City

Former PAC-10 LJ Champion.

College PR: 7.94 Masters PR: 6.64.

2019 Masters World LJ Champion & TJ silver medalist

2019 Masters North, Central America and Caribbean LJ & TJ Champion.

2019 M45 Athlete of the Year.

Ronald Atkins

Kitsap Fliers
Tacoma

Indoor PR: 

60m 7.28, 

200m 24.1, 

Long jump 6.29 / 20ft 7" , 

TJ 12.04 / 39ft 7 1/2"

 

Outdoor PR:  

50m 6.39, 

100m 11.1 

200m 23.2, 

Lj 6.21/ 20ft 4", 

TJ 12.01/ 39ft 4"

Fahim Muhammad

Five Alive Blazers
Chicago

2015 USATF Master Champion in Long Jump 

2020 Wisconsin Senior Olympics Long Jump Champion (50-54)

Antonio Palacios

Unattached
Bloomington

WMA'S top Masters Jumper in the world 2019.

Masters Long jump World Champion 2019 Poland

Masters M45 Indoor long jump world record at 6.98m 

Masters USA M50 Long Jump record Indoor & Outdoor 6.49m

2012 - 2017 & 2019 USATF Masters Athlete of the Year.

16 time USATF Masters National Champion 

1992 USA Olympic Trails Qualifier in long jump (25ft-9.75)

 
We wish all thes superstars lots of luck, good health, and fun. Stay tuned as we keep a finger on the pulse of the 2021 USA Olympic Trials and a chance to get a masters ehxibition event squished onto that program schedule!
6 disciplines

Nursing, Athletic Training, Speech-Language Pathology, Health Services Administration, Occupational Therapy and Physical Therapy

30 programs

Bachelor's, master's, doctoral degrees and specialty certifications

70% ethnically diverse student body

Predominantly from Hispanic, African-American and Asian backgrounds

2,000+ students

Enrolled annually across all programs

20,000+ alumni

Working locally, nationally and globally by the year 2025
Our Campus Locations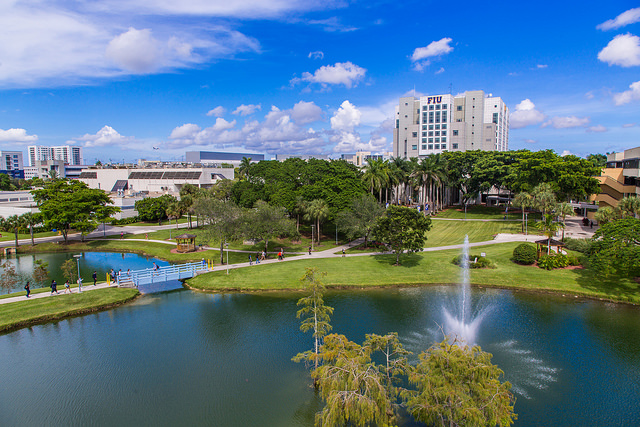 The college is headquarted on the Modesto A. Maidique Campus in southwest Miami – home base for Florida International University. The campus is home to the departments of Nursing, Athletic Training, Communication Sciences & Disorders, Occupational Therapy and Physical Therapy.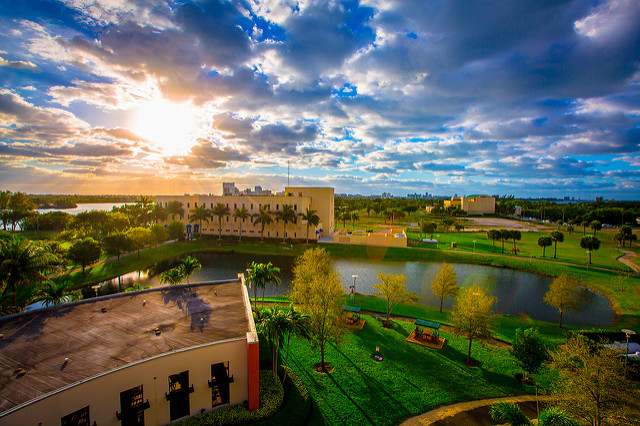 Our satellite location on the waterfront Biscayne Bay Campus in northeast Miami is home to our Health Services Administration programs and the award-winning Foreign-Educated Physician to Nurse program.
Modesto A. Maidique Campus (MMC)
11200 SW 8 Street
AHC 3 Building
Miami, Florida 33199
Biscayne Bay Campus (BBC)
3000 NE 151 Street
AC I & II Buildings
Miami, Florida 33181
A Gateway for Learning
The state-of-the-art Academic Health Center 3 (AHC 3) Building on the Modesto A. Maidique Campus is the cornerstone of FIU's emerging Health Center on campus.
This two-wing, 115,000 square-foot, Silver LEED-certified building is a hub for interdisciplinary and interprofessional education and collaboration, advanced instruction and pioneering research, both on campus and extending out to the community.
Designed by the world-renowned architectural firm HOK, the AHC 3 Building is home to:
The simulated hospital and labs of the S.T.A.R. Center: Simulation Teaching & Research Center – providing virtual clinical experiences to facilitate the transition to the real-world workforce
The modular and interactive skills labs of the Collaborative Advanced Research/Rehabilitation and Education (CARE) Center: Advanced Rehabilitation/Research & Education Center – promoting interprofessional collaboration in the context of the therapeutic and rehabilitation process throughout the continuum of care
Dedicated, advanced research facilities and equipment -- supporting faculty and student academic breakthroughs
Technology-driven learning centers -- challenging our students to become the best healthcare providers