A Virtually Immersive Learning Experience to Prepare You for the Real World
Main STAR Center - 3rd Floor, AHC 3 Building – Modesto A. Maidique Campus
Simulation teaching is providing our students with an unprecedented, hands-on learning experience. This is most evident when you enter through the doors of the 20,000 square-foot Simulation Teaching and Research Center – aka STAR Center – at the Nicole Wertheim College of Nursing & Health Sciences.
You'll think you've just walked into a fully operational clinic and hospital. From a prep-scrubbing station, to a 15-bed critical care unit, primary care clinic offices to operating rooms equipped with surgical instruments, the STAR Center gives students the real-world acute and primary healthcare experience without having to leave campus. Our multimodal simulation rooms replicate settings that include:
Medical-surgical
Critical/emergency care
Obstetrics
Pediatrics
Clinic examinations
Patient/family home settings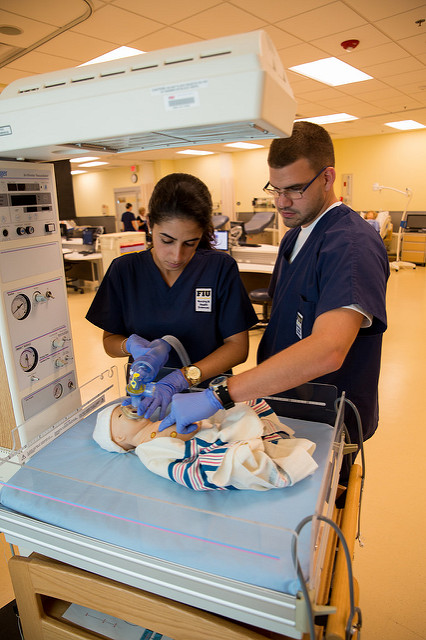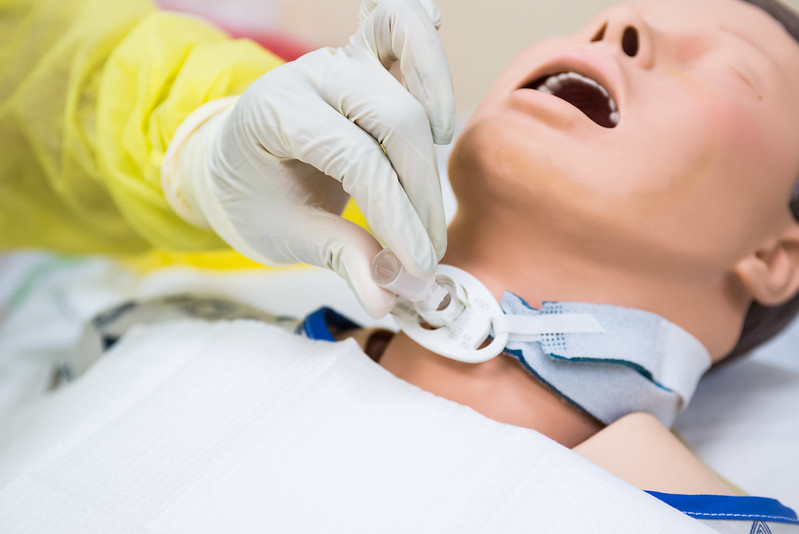 The Jorge and Darlene Perez Clinical Skills Lab is equipped with Laerdal SimMan® patient simulators, leading-edge healthcare equipment and task-trainers to help you build the hands-on skills needed to thrive in future practice performing:
Vital signs
Catheterizations
Nasogastric and tracheostomy insertions and care
Injections
Wound care
Head-to-toe health and environmental assessments
You'll have access to "high-maintenance" patients through high-fidelity patient simulators such as Gaumard Scientific's "Victoria" – the most advanced, life-like childbirth simulator–and Gaumard Scientific's "Family of Five" – mother, father, two children and newborn. Don't be surprised if you're asked to:
Deliver a baby
Answer a code blue to resuscitate a cardiac patient
Intubate a child suffering from an asthma attack
Assist with laparoscopic surgeries
And all using genuine equipment complemented by state-of-the-art simulation education technology.
Part practice, part instruction, the STAR Center features three control rooms for operating computerized patient care scenarios and monitoring your progress through video capture. After finishing simulation clinical work, you'll meet with your instructors and other students in one of three debriefing rooms to review, evaluate and discuss outcomes of the day's simulations.