Post-BSN to DNP
The post-baccalaureate (post-BSN) to Doctor of Nursing Practice (DNP) degree at Florida International University's Nicole Wertheim College of Nursing & Health Sciences streamlines your academic progression direct to the doctoral levels of clinical preparation you will need for a rewarding and instrumental career as an advanced clinical nurse practitioner.
Nurse practitioners (NPs) assume a critical role in our health systems as access to healthcare becomes a reality for millions in this country.
Whether in the heart of urban centers or on the outskirts of rural America, today's nurse practitioners are at the frontlines of healthcare delivering primary care services, performing more procedures and enjoying more autonomy and broader scope of practice than ever before.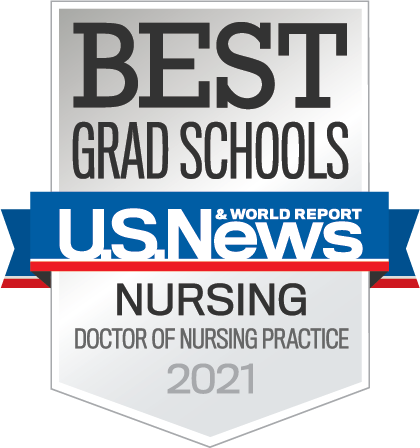 10

Semesters

77

Credits for Adult, Pediatric and Psychiatric-Mental Health programs

81

Credits for Family program
Specialty Tracks
FIU Graduate Nursing offers four distinct specialty tracks to obtain your DNP degree. 
Adult-Gerontology Primary Care Nurse Practitioner: Graduates are prepared to care for adolescents, adults and the elderly with an emphasis on disease prevention, health promotion and the management of patients with acute and chronic multi-system health problems.
Family Nurse Practitioner: Graduates are prepared to provide primary healthcare services to families and individuals of all ages, including pregnant and postpartum mothers. The focus is placed on advanced nursing practice in various ambulatory and community-based settings in urban and rural environments, addressing wellness, disease prevention, episodic care and management of chronic illness at all ages with an emphasis on family-centered care.
Pediatric Primary Care Nurse Practitioner: Graduates are prepared as pediatric primary care specialists to diagnose, treat and deliver care for newborns, children and young adults, including well-child care and prevention/management of common pediatric acute illnesses and chronic conditions.
Psychiatric-Mental Health Nurse Practitioner: This clinical specialty program focuses on advanced nursing practice of individuals, families and communities with psychiatric and/or mental health programs in primary, secondary and tertiary care settings. Practice sites include community mental health centers, psychiatric clinics, crisis intervention centers, psychiatric hospital units, correctional health and private offices of psychiatrists and/or PMHN nurse practitioners.
Licensing Eligibility
Program graduates are qualified to apply for national certification in their specialty areas and for state certification as an Advanced Registered Nurse Practitioner (ARNP) / Advanced Practice Registered Nurse (APRN).