FIU Nursing invites you to spend our 50th Anniversary reconnecting with the people that made your experiences in our programs memorable. Take this opportunity to reunite with old friends, say thank you to past faculty and meet the students following in your footsteps.
Whether you're the sort of nurse that loves the roaring crowds of a homecoming football game or afternoon lunches with your fellow alumni, there is something for everyone joining us for this celebration.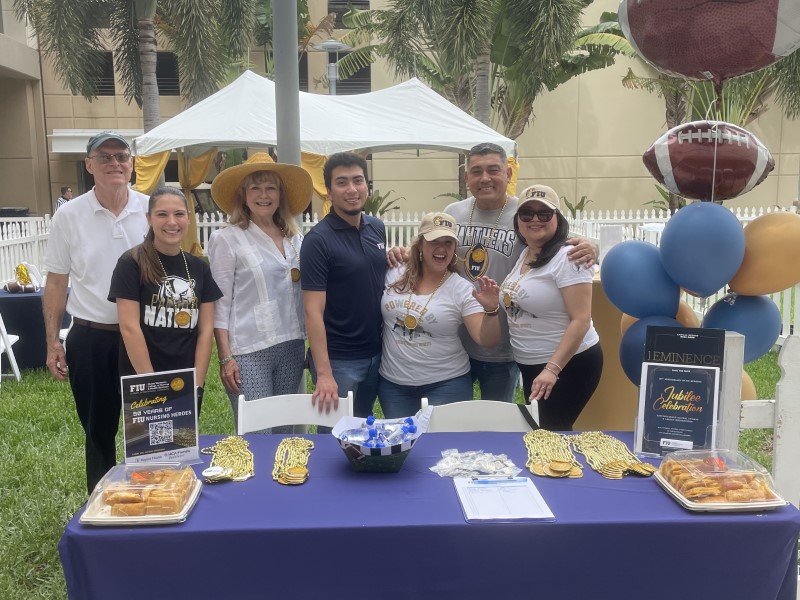 A Recap of our Homecoming Roar Lounge
Date: September 23, 2023
FIU Nursing alumni enjoyed an evening of food and football as they kicked off our 50th Anniversary celebrations with a classic college tailgate before cheering on our Panthers at the FIU vs. Liberty Homecoming game.