Since the FIU Nursing Program began in 1972, we have always strived for the fulfillment of FIU Nursing's core priorities. As our mission, values and leadership has evolved, we have remained committed to improving access for talented nursing students, attracting the best and brightest faculty who are educating and training the nursing workforce.
Our journey has been made possible through the generosity of our supporters, and the college is encouraging those celebrating this major milestone in the history of FIU Nursing with us today to give back to the college and support the nurses following in their footsteps.
By making a gift to support student scholarships today or providing a bequest in your will to support future generations of nurses, you can establish your legacy.
Gifts that transformed FIU Nursing
Dr. Herbert and Nicole Wertheim
In September 2013, Dr. Herbert and Nicole Wertheim's transformational gift of $10 million became the living canvas on which the future of the Nicole Wertheim College of Nursing & Health Sciences will be forever illustrated.
From that day on, the Wertheim family's support has served as a catalyst in student assistance and enrichment for our graduate programs. Their philanthropic investment in three Wertheim Family Endowed Chairs propels our college's research endeavors to new heights, allowing our highly regarded nurse researchers Dr. Tami Thomas, Dr. Trudy Gaillard, and Dr. Ellen L. Brown to continue to create positive impacts in the lives of countless patients, students, practitioners, and educators.
The Wertheim family's unwavering and ongoing engagement reflects their commitment to clinical and interdisciplinary research, student scholarships, faculty excellence, and the overarching belief that the best healthcare is delivered when health professionals work together as a team.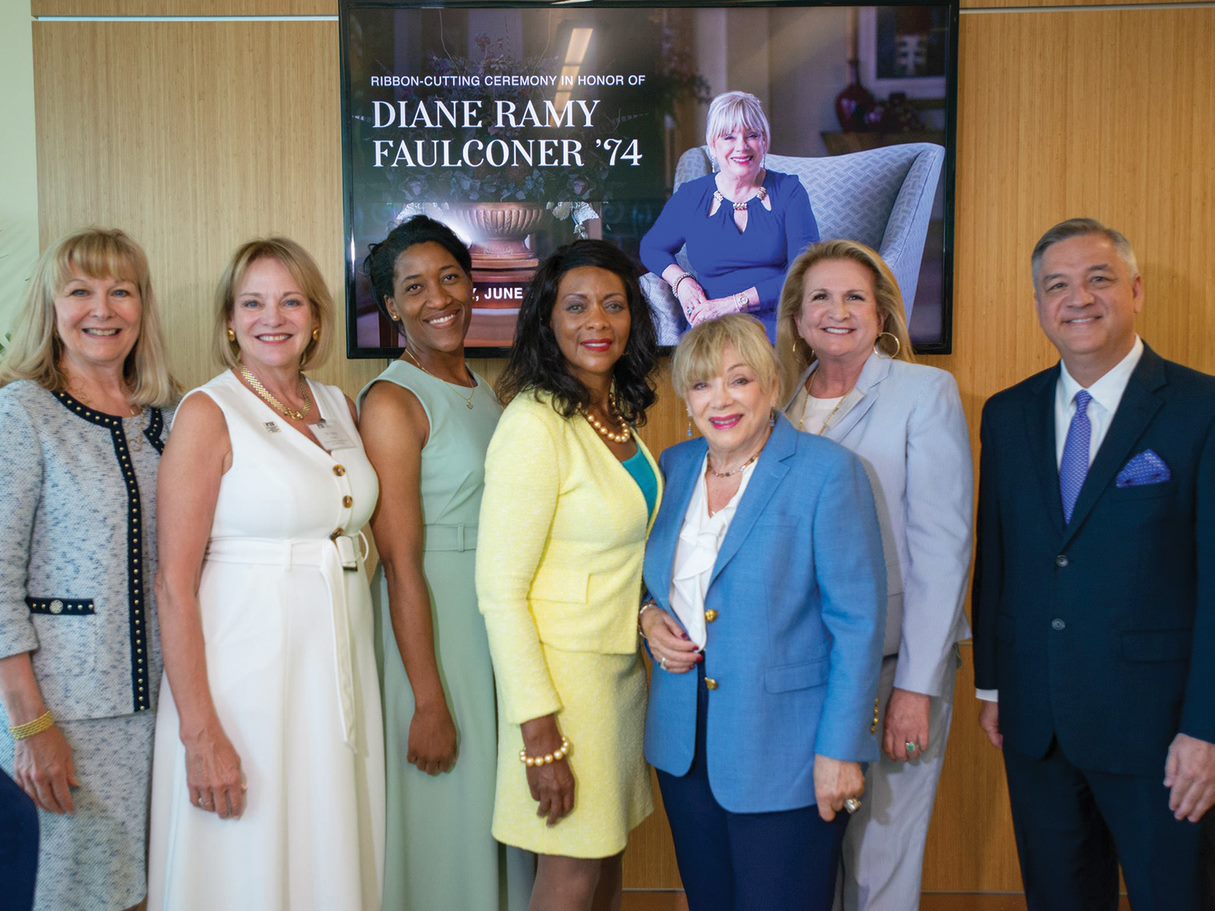 Diane Ramy Faulconer, BS, RN, MSM '74
Diane is FIU's #1 alumna as a benefactor to FIU, and she is a founding 1974 graduate of the Bachelor's in Health Sciences Program at the Nicole Wertheim College of Nursing & Health Sciences and completed her Master's in Management at the College of Business in 1974.
Diane received the FIU Torch Award in March 2015 as a College of Nursing alumna, the prestigious FIU Commencement Medallion as Outstanding Alumna in 2016, and the FIU Alumni of the Year Award in 2018. She has provided transformational philanthropic investments to name and endow the Diane Ramy Faulconer Simulation, Teaching and Research (STAR) Center, the Diane Ramy Faulconer Collaborative Advanced Collaborative Advanced Rehabilitation/Research & Education (CARE) Center, scholarships for graduate nursing and health sciences students, and a legacy gift to FIU for student scholarships.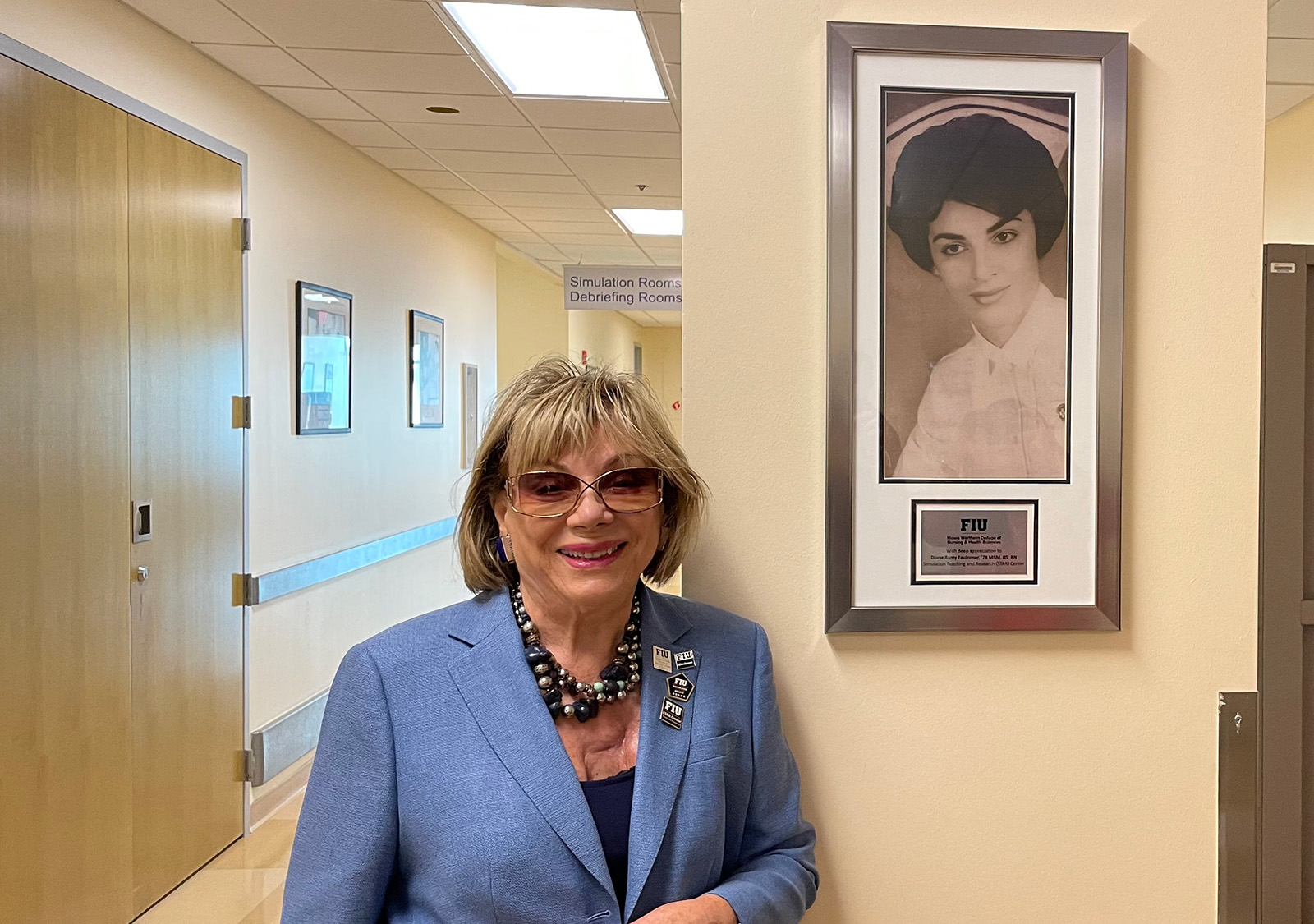 Support the Nurses of Tomorrow
Establishing a scholarship in your name or the name of someone you wish to honor will expand the pipeline for highly skilled, compassionate nursing graduates serving their communities. For some students, a few hundred dollars can make the difference for continuing their education and reaching their goals.
"A scholarship, regardless of the size, can provide students the opportunity to achieve their dreams. Establishing a scholarship is a great way to honor a loved one or celebrate your time at FIU."
- Diane Ramy Faulconer BS, RN, MSM '74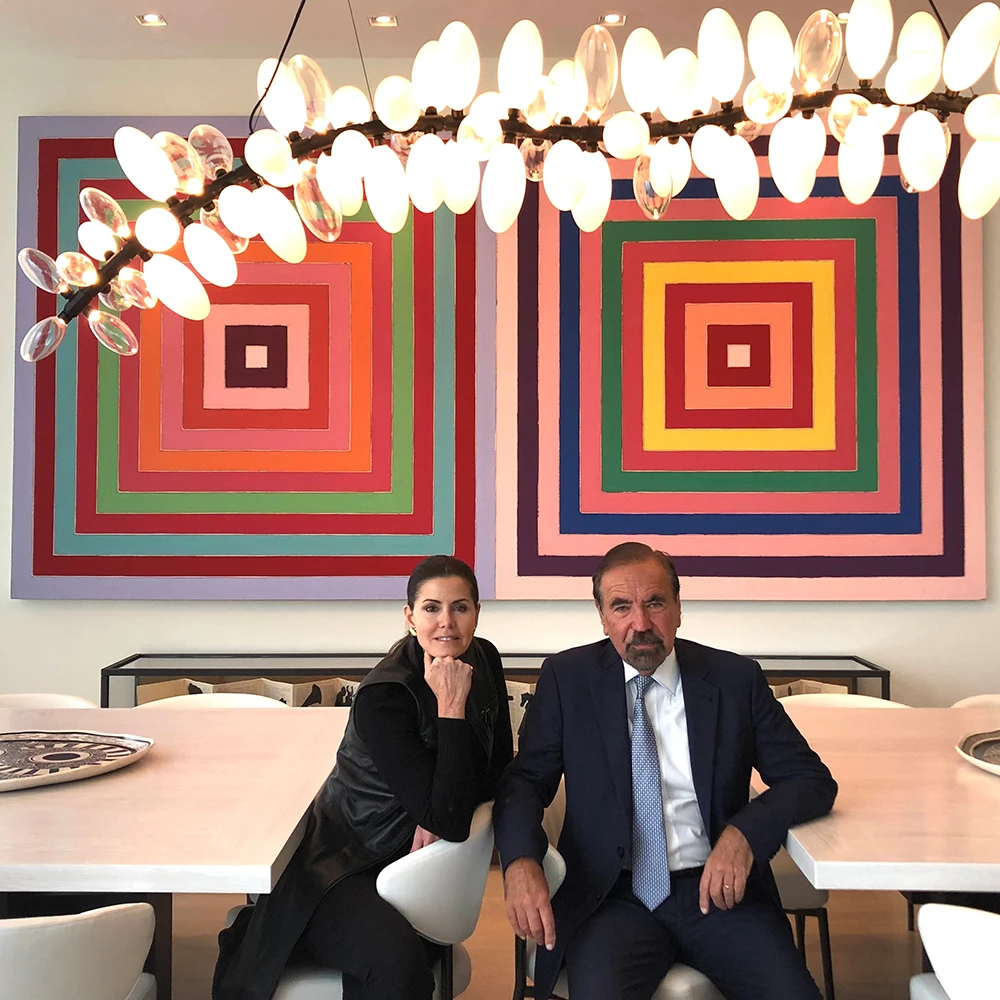 Funding Excellence in Nursing Student Education
A generous gift of $250,000 from two longtime supporters of the college and FIU has established the Jorge M. Pérez and Darlene Boytell-Pérez 50th Anniversary of Nursing Scholarship Endowment.
We invite everyone to make a gift to enhance this important endowment, commemorating this important milestone in the history of our program while creating new opportunities for nursing students who demonstrate outstanding scholastic aptitude and passion for the nursing profession.
Saluting Our Longstanding Partners
FIU Nursing wishes its heartfelt gratitude to our partners in healthcare and the foundations supporting the development of our programs. Their support is what made these past 50 years of excellence possible and what will help us write the next chapter for our nursing students, graduates, and faculty.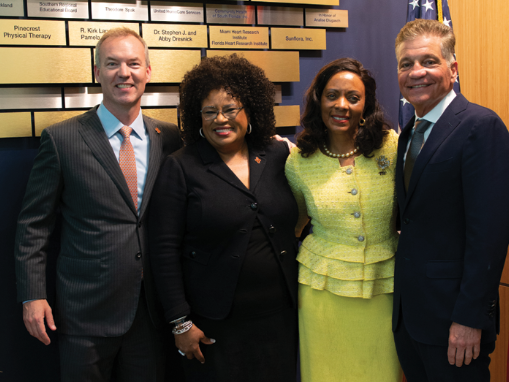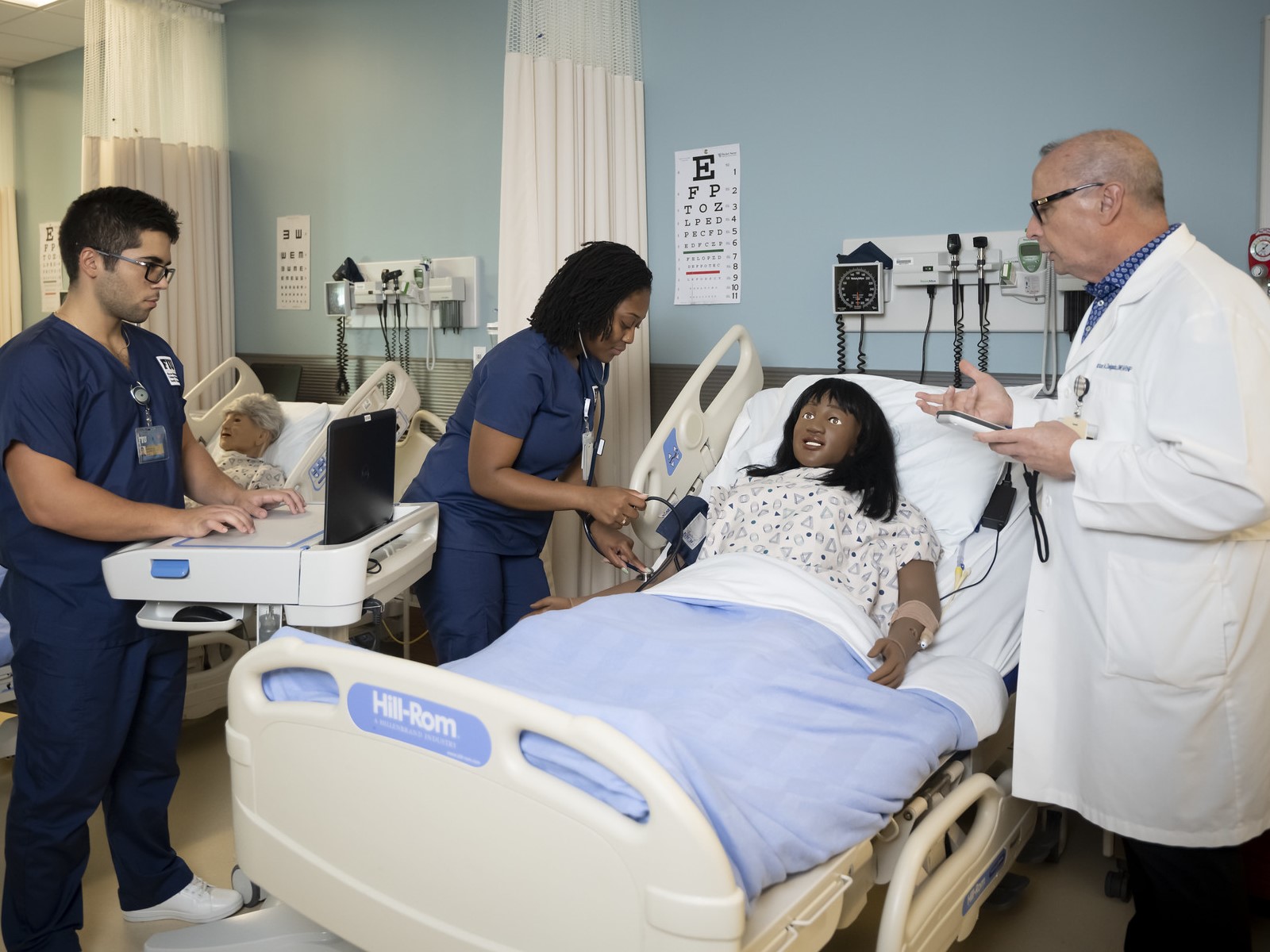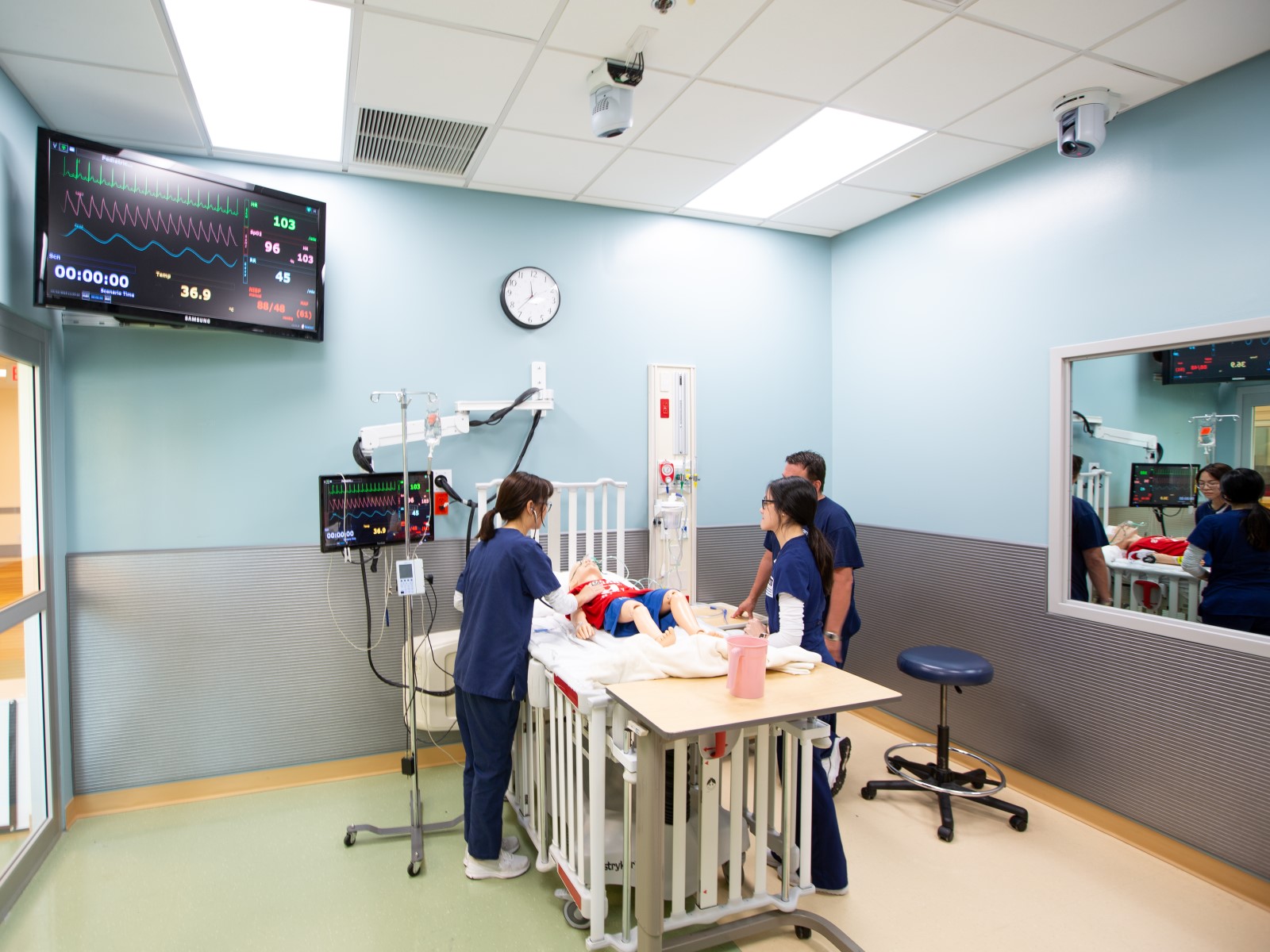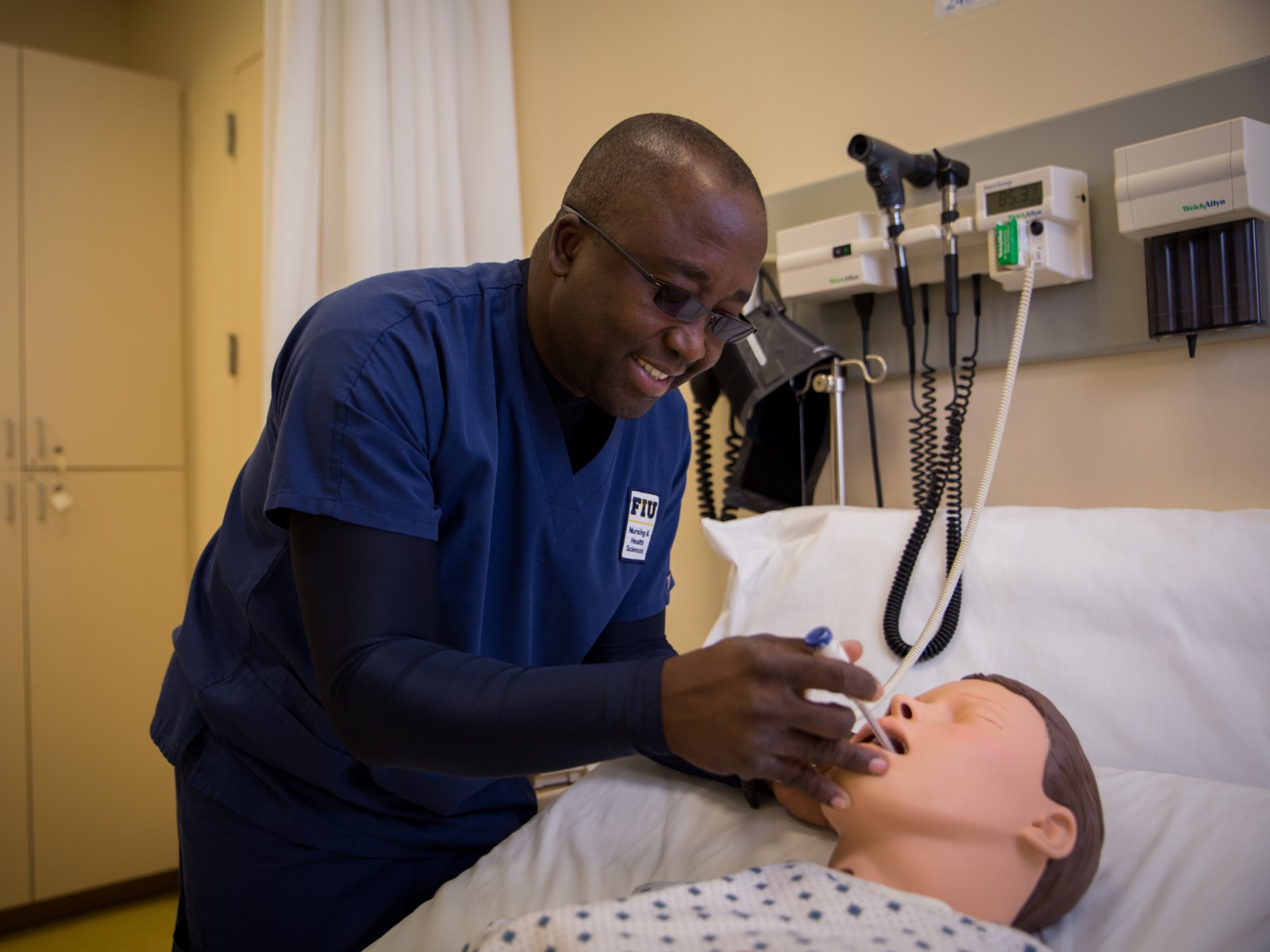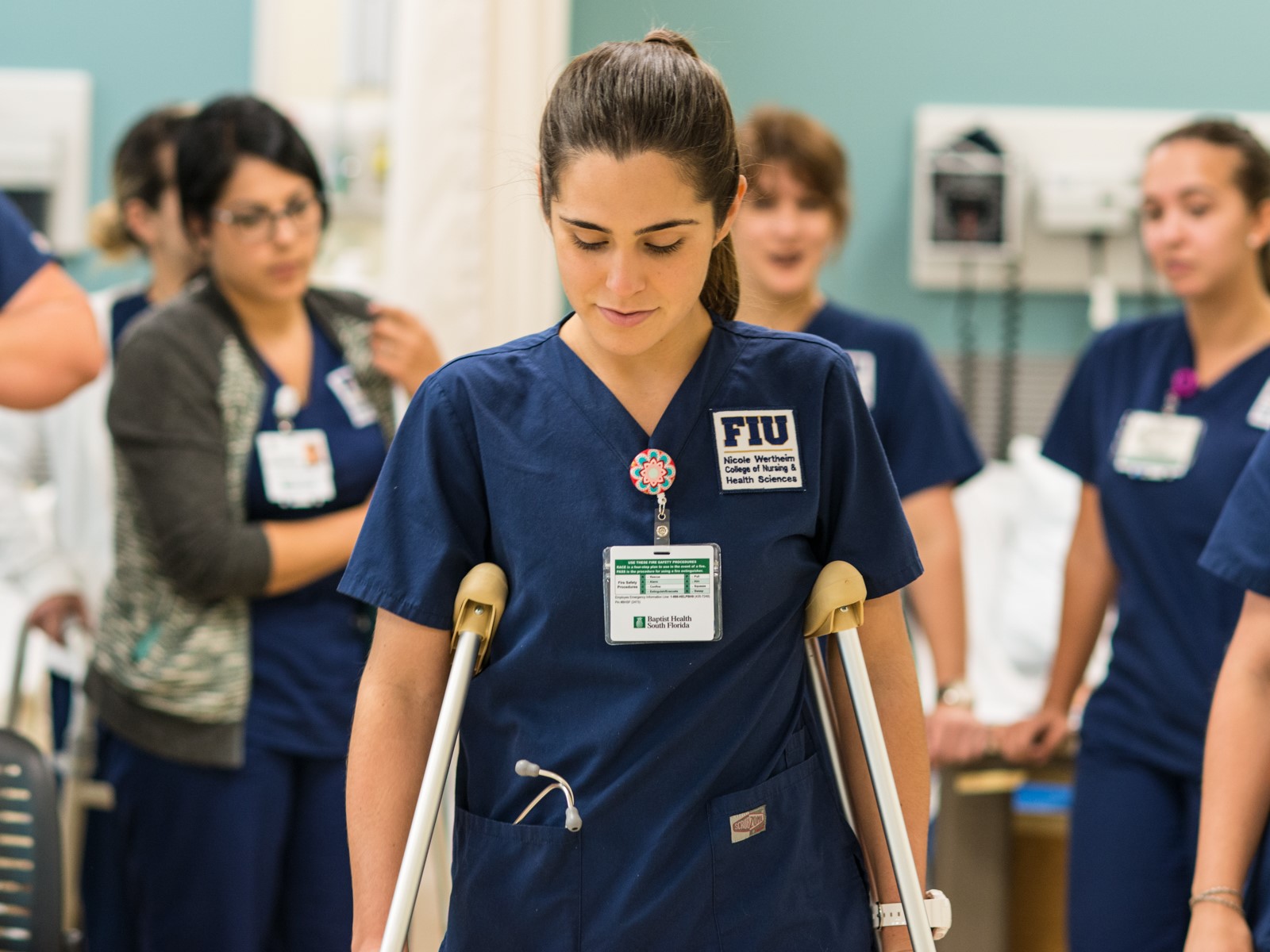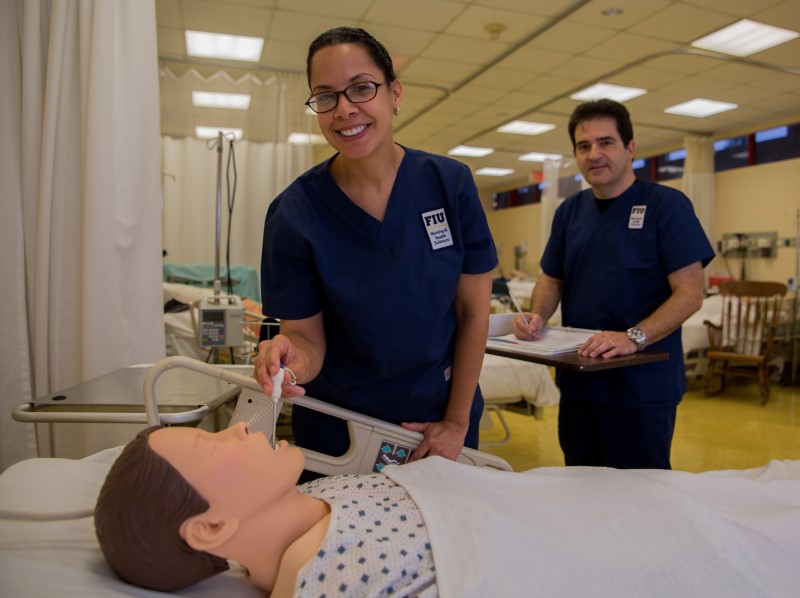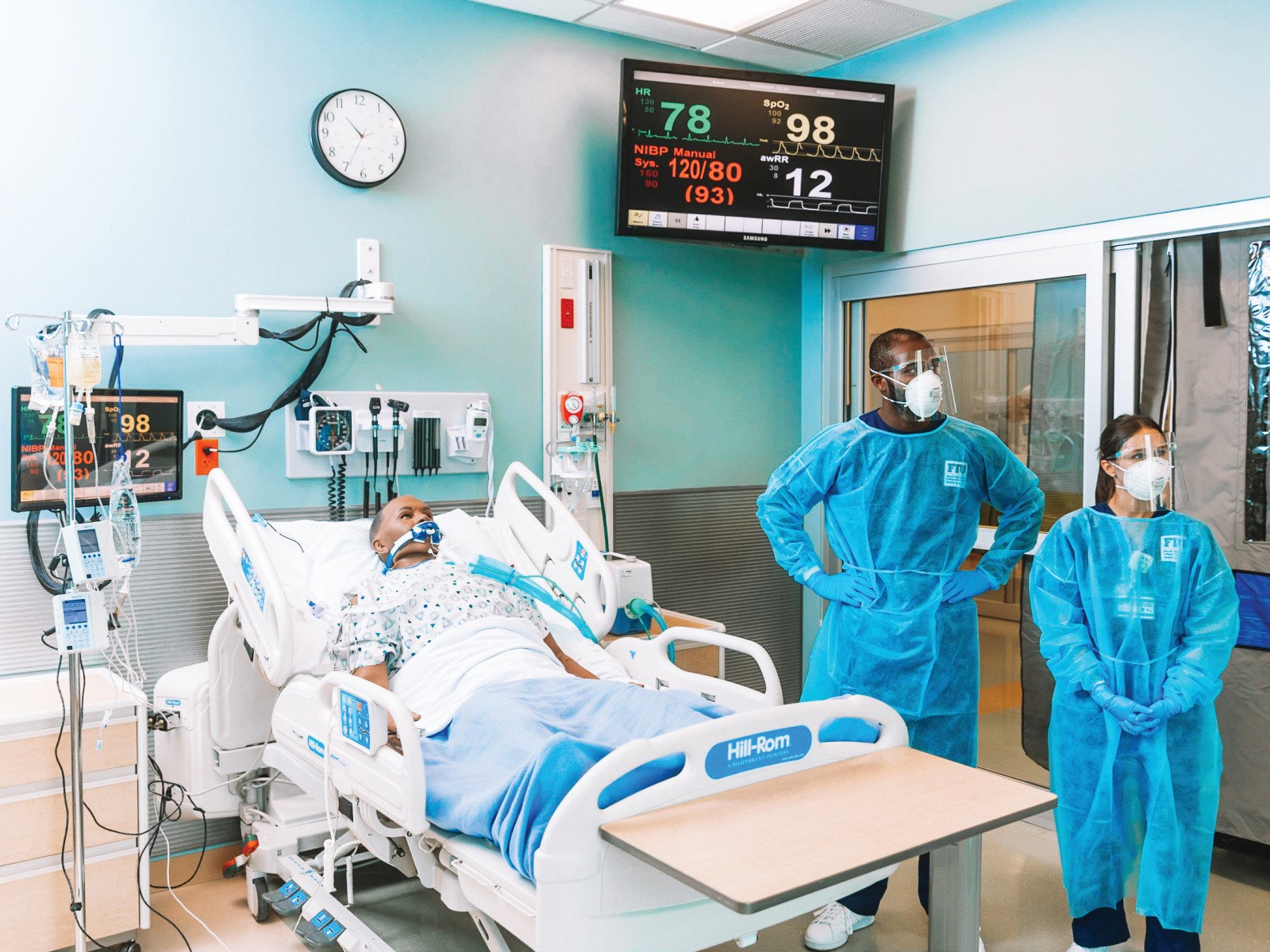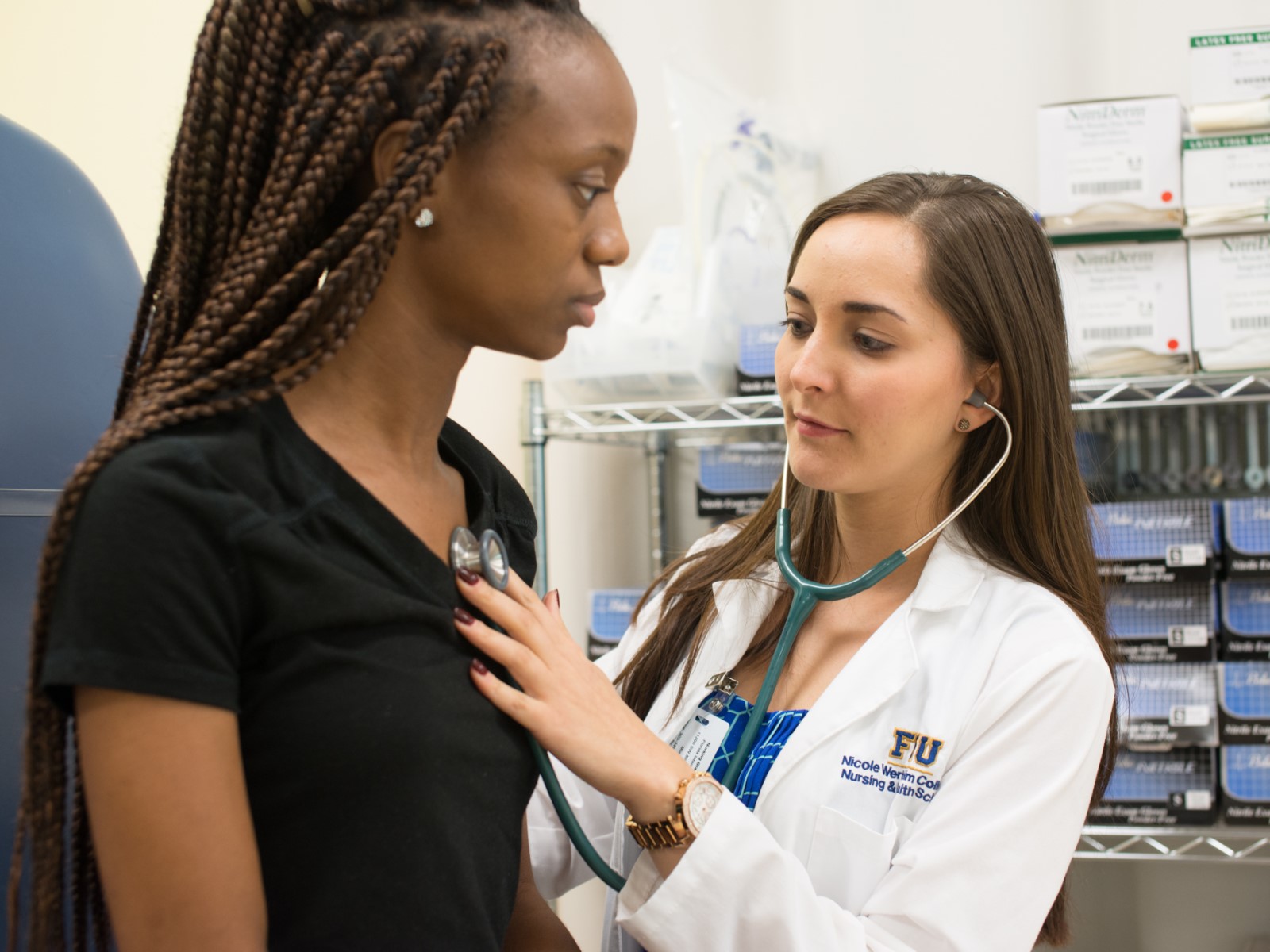 Applauding Our Supporters
FIU Nursing sincerely thanks our generous supporters whose legacies our students, faculty and alumni are living every day. Their gifts reflect a steadfast commitment to excellence, high-quality care and compassionate collaboration.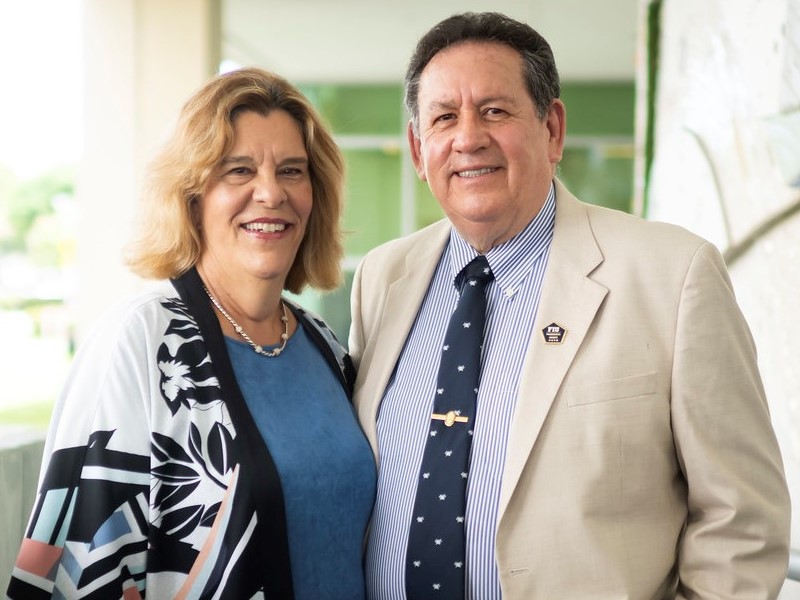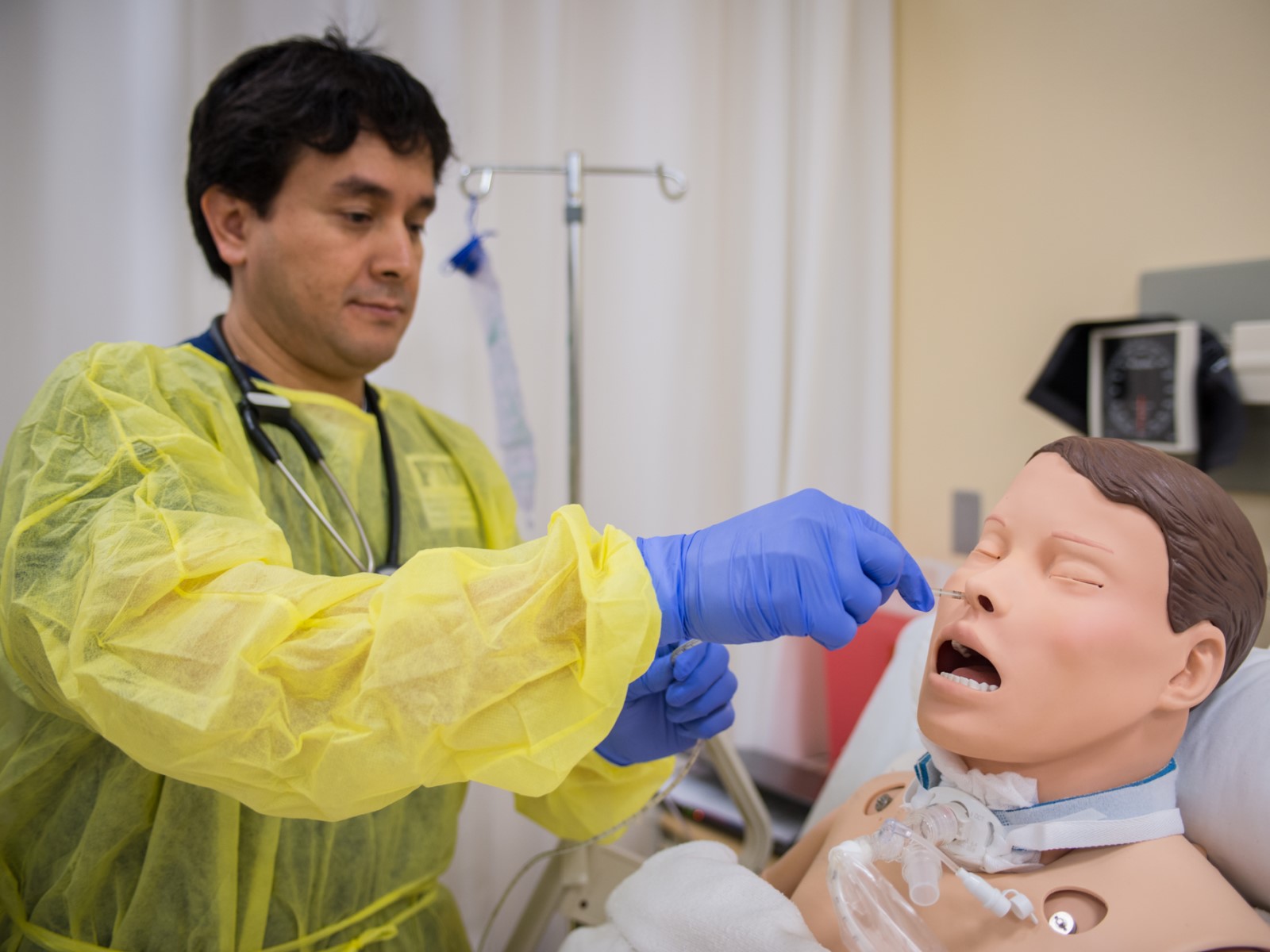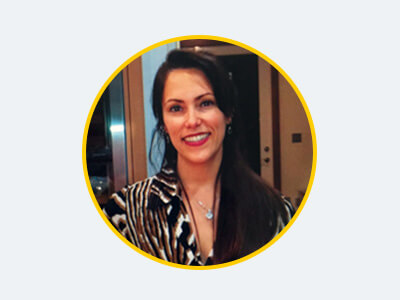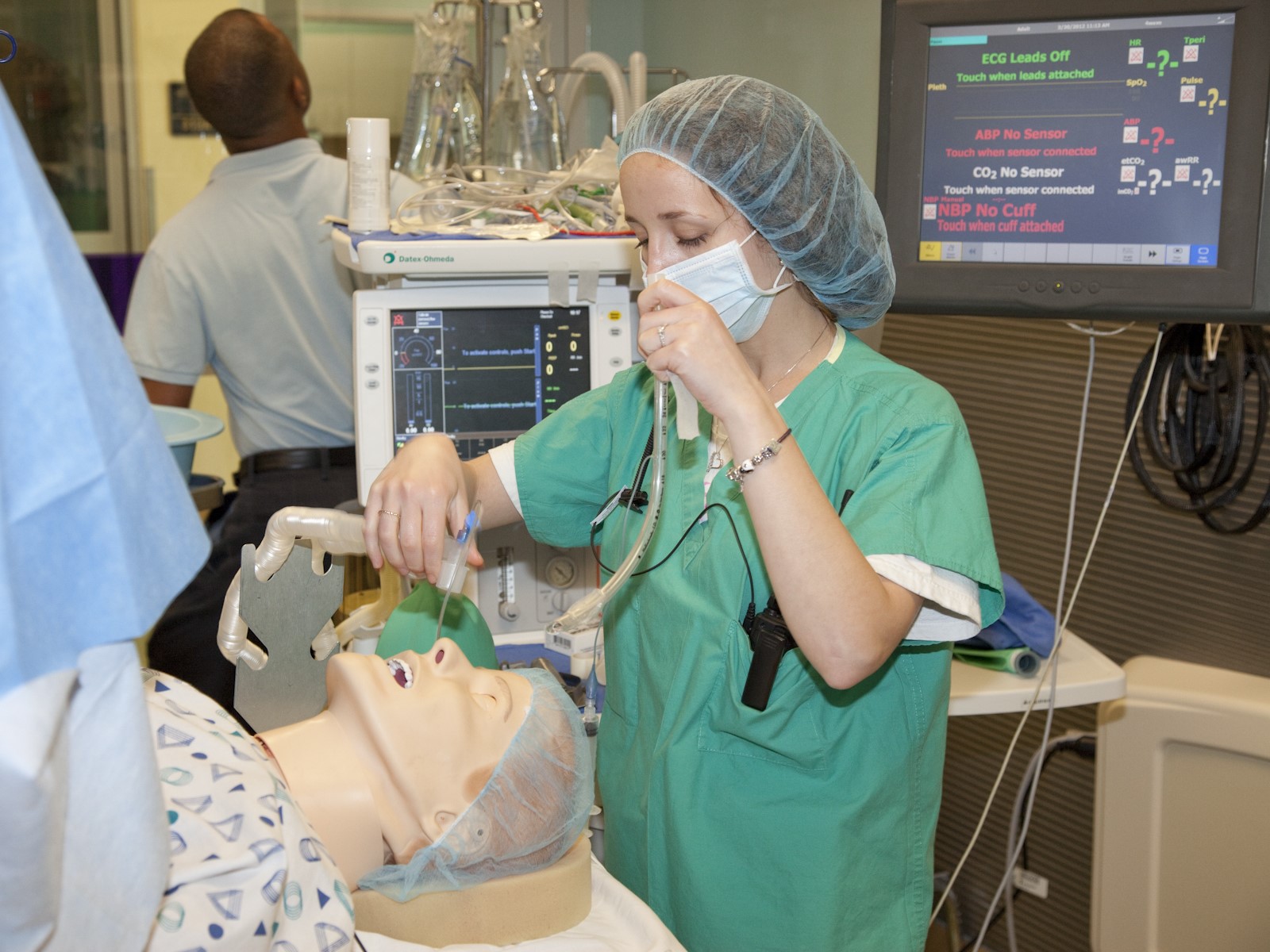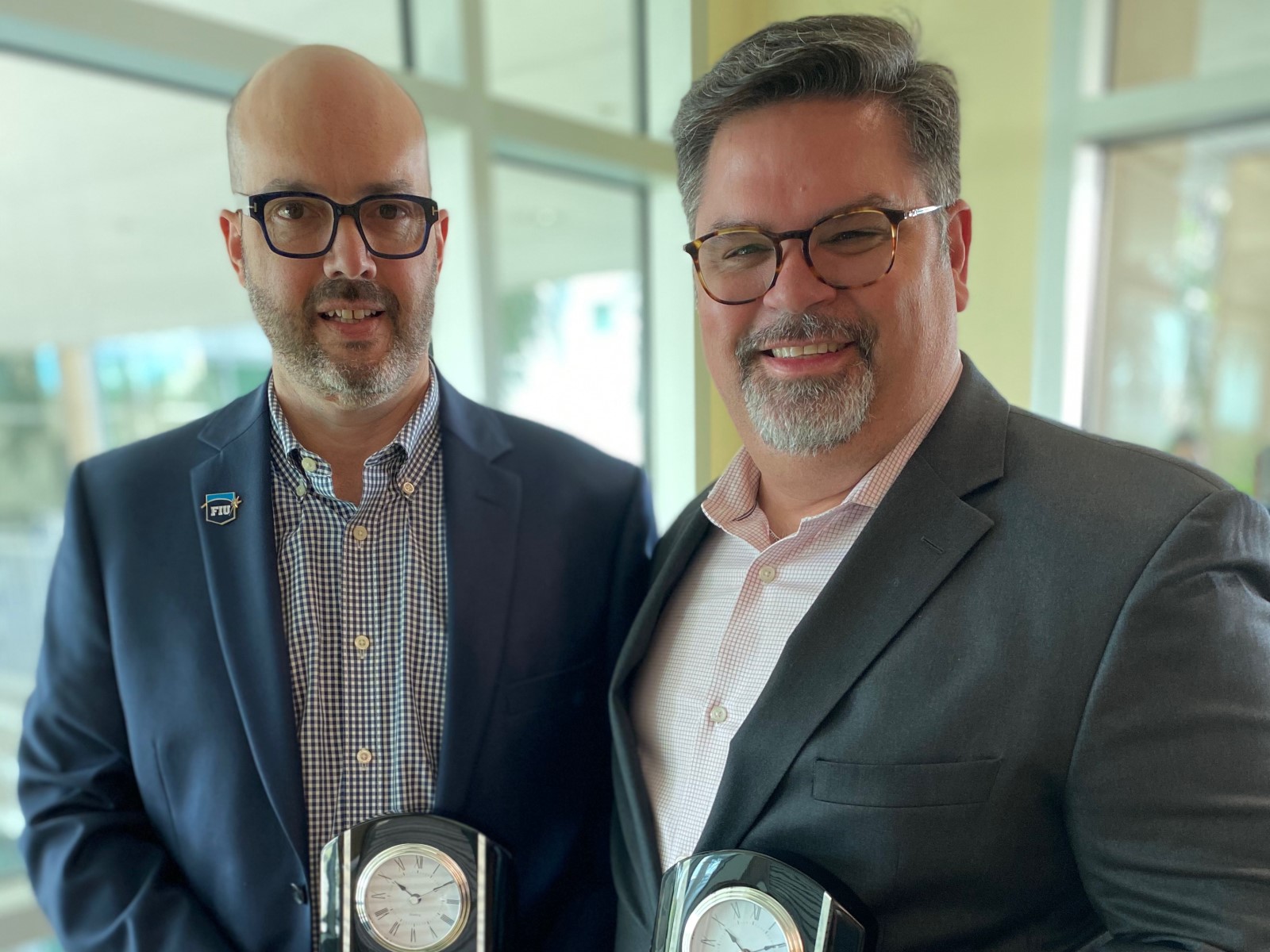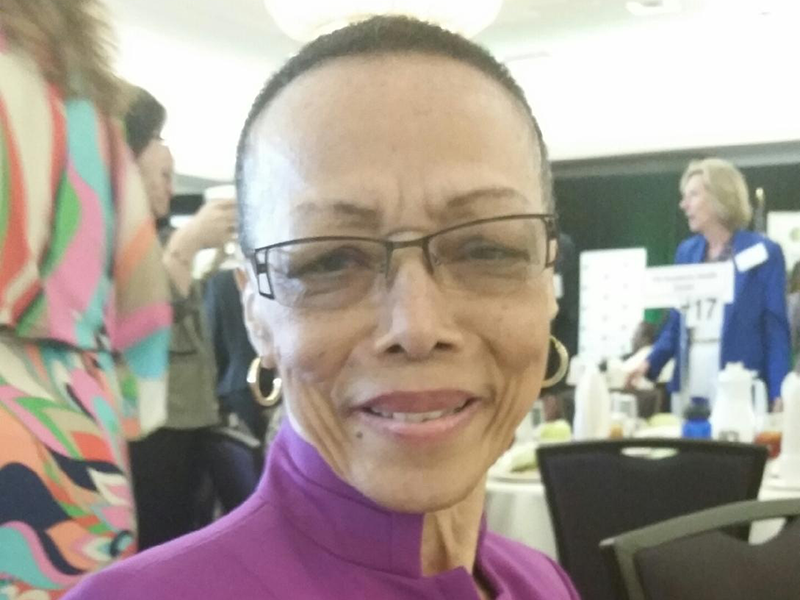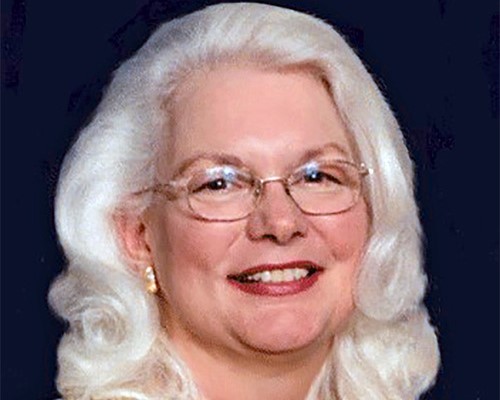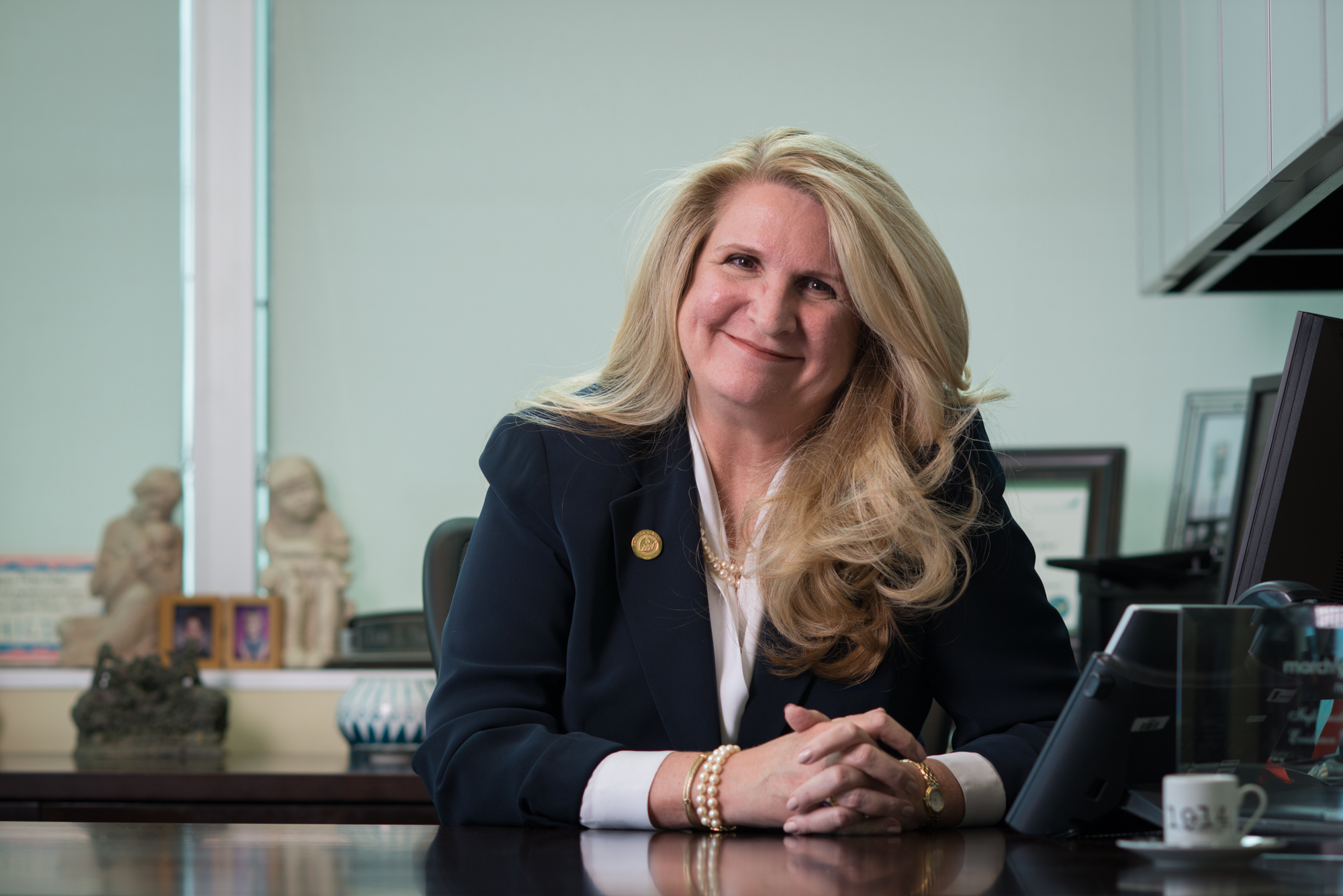 Help Attract Luminary Faculty
A gift to establish a faculty chair or professorship will ensure that FIU Nursing students learn from and are mentored by top faculty in high-demand fields.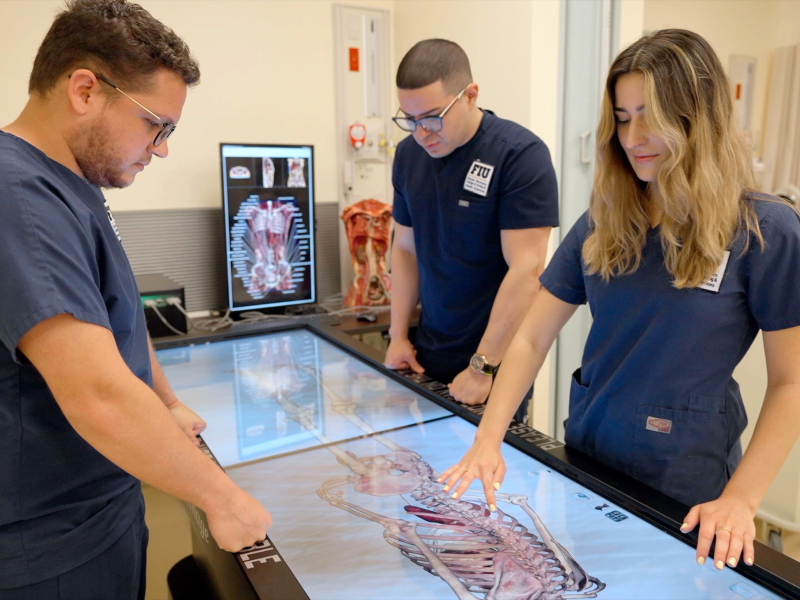 Fund New Discoveries in Health Care
Your support will help faculty and doctoral students conduct research needed to secure competitive federal grants. Your generosity may also fund stipends for graduate assistants and post-doctoral fellows, paving the way for nurses who will raise the bar in health care practice and education.
Honor a Loved One
You can choose to honor a family member, a special nurse, or faculty member that was influential in your nursing education or the life and memory of a loved one as we celebrate this special moment in our history.
The family of Analise Dlugasch chose to honor the life and legacy of FIU alumna Analise Dlugasch '11 through establishing the Analise Dlugasch Memorial Endowment to support training and certification for Basic, Cardiac and Pediatric Life Support training and scholarships for students interested in basic life support initiatives.
Consider making a gift to the Analise Dlugasch Memorial Endowment if you wish to support basic life-saving initiatives in the name of our late alumna.
Find More Ways to Get Involved
Whether you are looking to underwrite or sponsor one of our 50th Anniversary of FIU Nursing events or make a gift to support a purpose important to you, we appreciate the generous support from friends of the college looking for additional opportunities to support FIU Nursing.