When you think about what "legacy" means, you might imagine memories left behind in the past–something we look back to years from now when we are seeing old friends or meeting new ones.
FIU Nursing wants to challenge that mindset. For us, a legacy is a proactive contribution to the present as much as it is a reflection upon the past. Your legacy is something you are living right now, with tangible results unfolding every day.
When you decide to leave a gift to the college and its current students, you will not have to wait for decades to see results. You will see the nurses being supported by the legacy you live.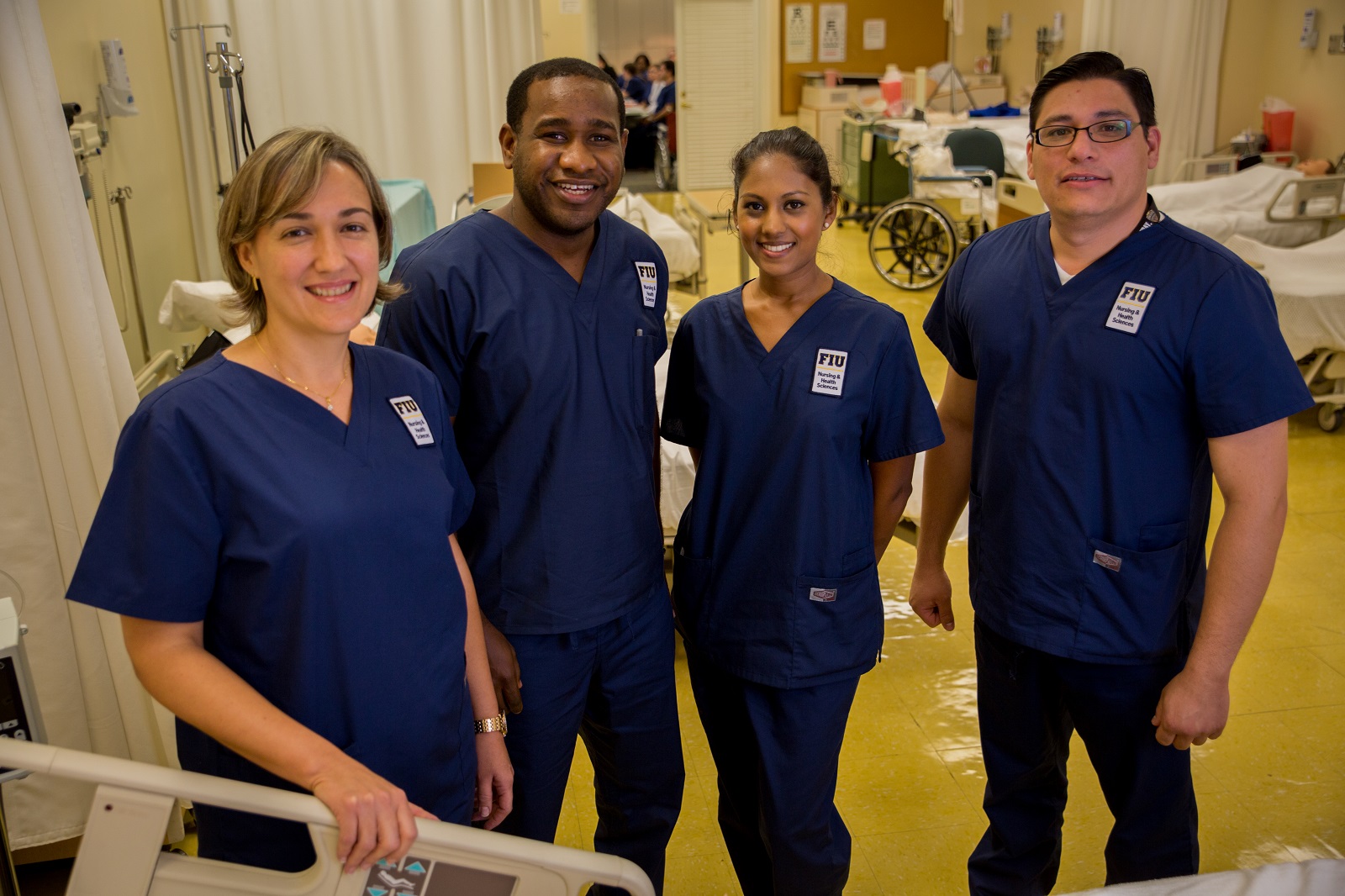 Heroes Made Here
These past fifty years have been a time of opportunity for our proud alumni. With unmet nursing student need exceeding $3 million per year, generous gifts from supporters like the Hartley Family and HCA Florida Healthcare have funded scholarships for FIU Nursing students who have gone on to fill critical health care needs across the nation.
X

Student Enrollment (in and out of state)

X

Number of Graduates

 

123

Full-Time Faculty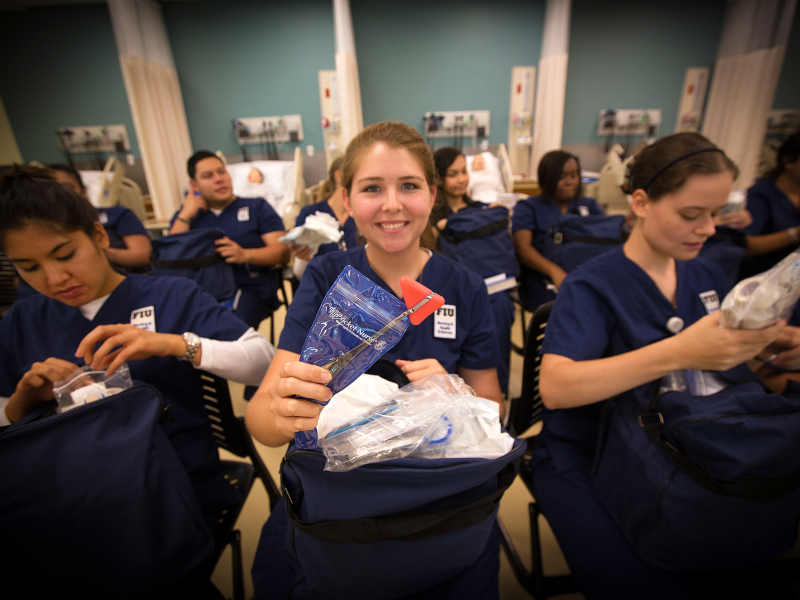 Cutting-Edge Education
FIU Nursing is grateful for the philanthropy that has made it possible for us to provide high-quality, immersive instruction to each and every nurse that has passed through our doors. Even the name of our Nicole Wertheim College of Nursing and Health Sciences is a testament to the generosity paying it forward for the nurses of tomorrow.
Today, our nursing students continue building our tradition of excellence in the college's state-of-the-art educational facilities, like our Jorge and Darlene Perez Clinical Skills Lab where future nurses build their dedication to evidence-based practice and patient-centered care through simulated training.
Making New Discoveries
Just as compassion and advocacy have been at the center of our nursing programs for these past fifty years, so too has critical, scientific exploration. Dedicated faculty and endowed research funds have made it possible for our nurse researchers to improve patient care and contribute to innovative evidence-based practice, clinical literature and educational design strategies.
__M

Total New Grants

__M

National Institutes of Health

__M

U.S. Health Services and Resources Administration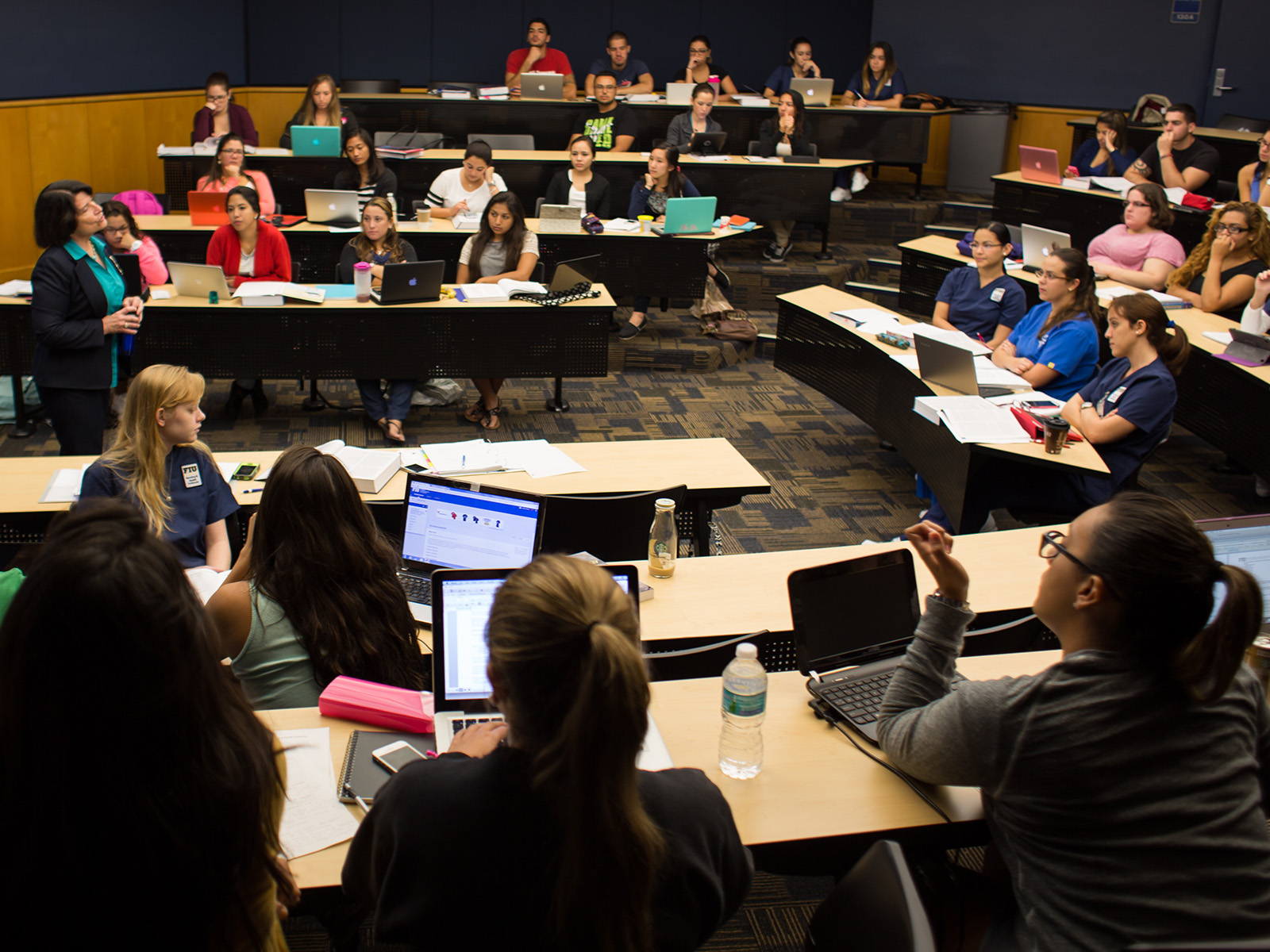 Collaborating for a Better Tomorrow
From our program's inception, FIU Nursing has made great efforts to support the rising leaders in nursing research and education. Our faculty endowments have allowed us to attract exceptional instructors and researchers in a very competitive market of scholarly excellence. 
We are proud of the excellent faculty that provide the scholarship, mentorship and instruction that make our national rankings and the high quality of our nurses possible.