Anniversary Sponsorship & Priority Needs
As we celebrate the 50th Anniversary of FIU Nursing beginning in Fall 2023 and culminating with our Jubilee Celebration on May 4, 2024, we have many opportunities to engage and get involved in our anniversary initiatives and events.
We are excited to celebrate this milestone in the history of FIU and the Nursing Program, and our Nursing Alumni has grown to 9,134 throughout the world!  We have several opportunities for collaboration and engagement with our Anniversary initiatives, including Anniversary Sponsorships, underwriting costs for our events to help us reconnect with our alumni, hosting a reunion of FIU Nursing alumni at your organization, and supporting our Jubilee Celebration with groups of tickets, journal ads.
Most importantly, we want to have you and/or your organization join us as one of our partners in this celebration of our alumni achievements and the FIU Nursing Program.  We look forward to learning about your interests and we work with all of our partners on engagement opportunities.
If you're looking to donate to our 50th Anniversary of Nursing Scholarship Endowment Fund, please feel free to use the embedded form on our Make a Gift page or visit our GiveSmart fundraising portal.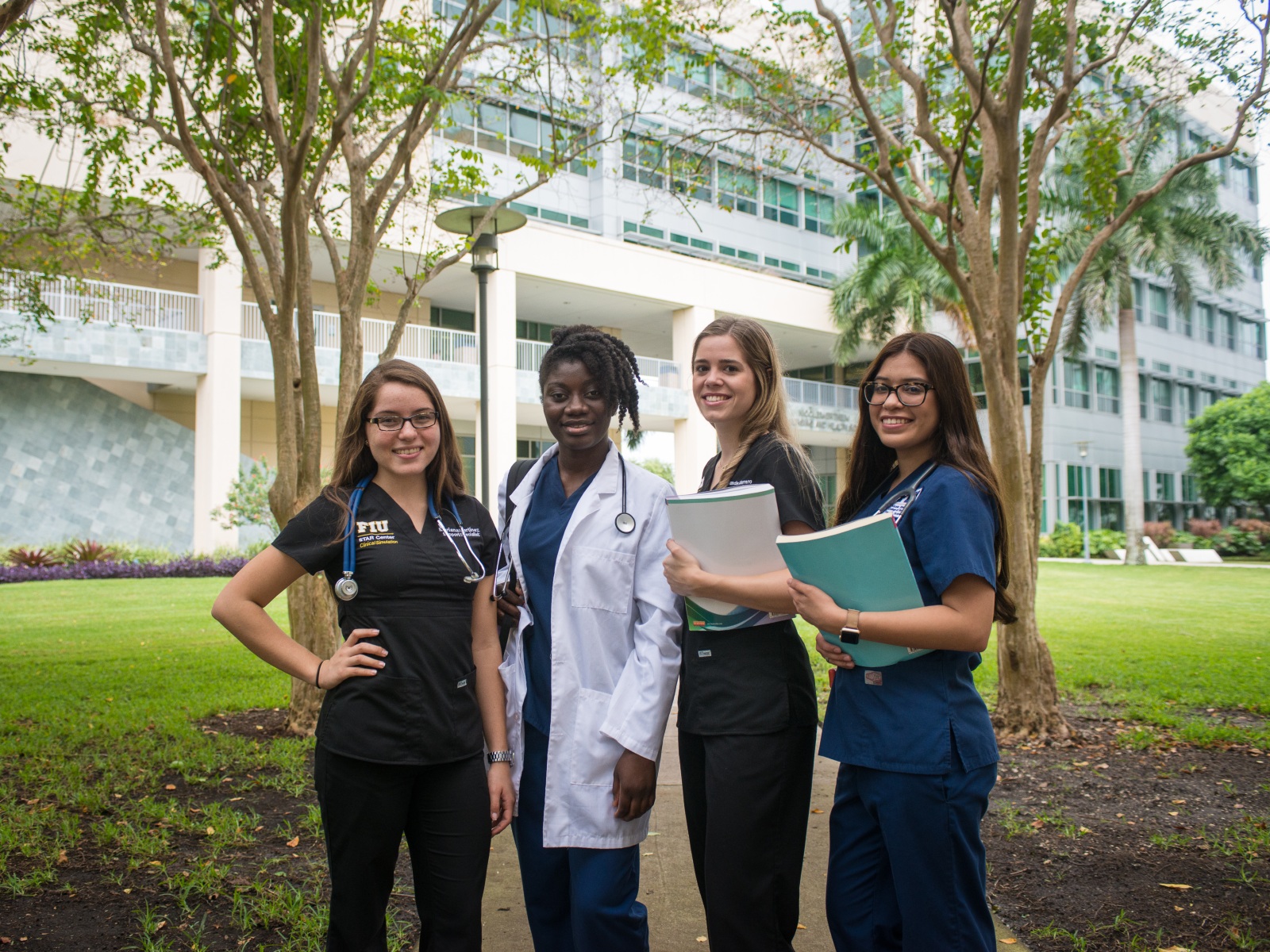 Priority Needs of FIU Nursing
By creating a legacy gift today, you will make your mark on the Nicole Wertheim College of Nursing & Health Sciences. You will forever associate your name, or the name of someone important to you, with the ideals of culturally competent, compassionate care and interprofessional collaboration.
There are a variety of ways to accomplish this. FIU's Pathway to Philanthropist program, for example, gives you the flexibility to create an endowment by pairing a cash gift with a donation of either life insurance or a charitable gift annuity. This innovative approach allows you to support something  you're passionate about, be part of guiding your gift and watch its effect on students and faculty.
As we look ahead to our next 50 years, we ask our alumni and partners to help us write the next chapter of our college by finding and fulfilling a priority need that is important to you.
Giving back after a life of service
"During my military career, I had the opportunity to serve as the executive officer of an evacuation hospital in Vietnam and observed nurses saving lives of severely wounded soldiers in the combat zone. My admiration and respect for nurses grew from this experience.
Of course, observing my wife's commitment and dedication to nursing while accompanying me on my military assignments during twenty-six years of service was inspiring. To know that deserving nursing students with need will benefit in years to come is inspiring."
Colonel Brodes Hartley
CEO of Community Health of South Florida (retired)
Patron of the Hartley Family Undergraduate Nursing Scholarship Endowment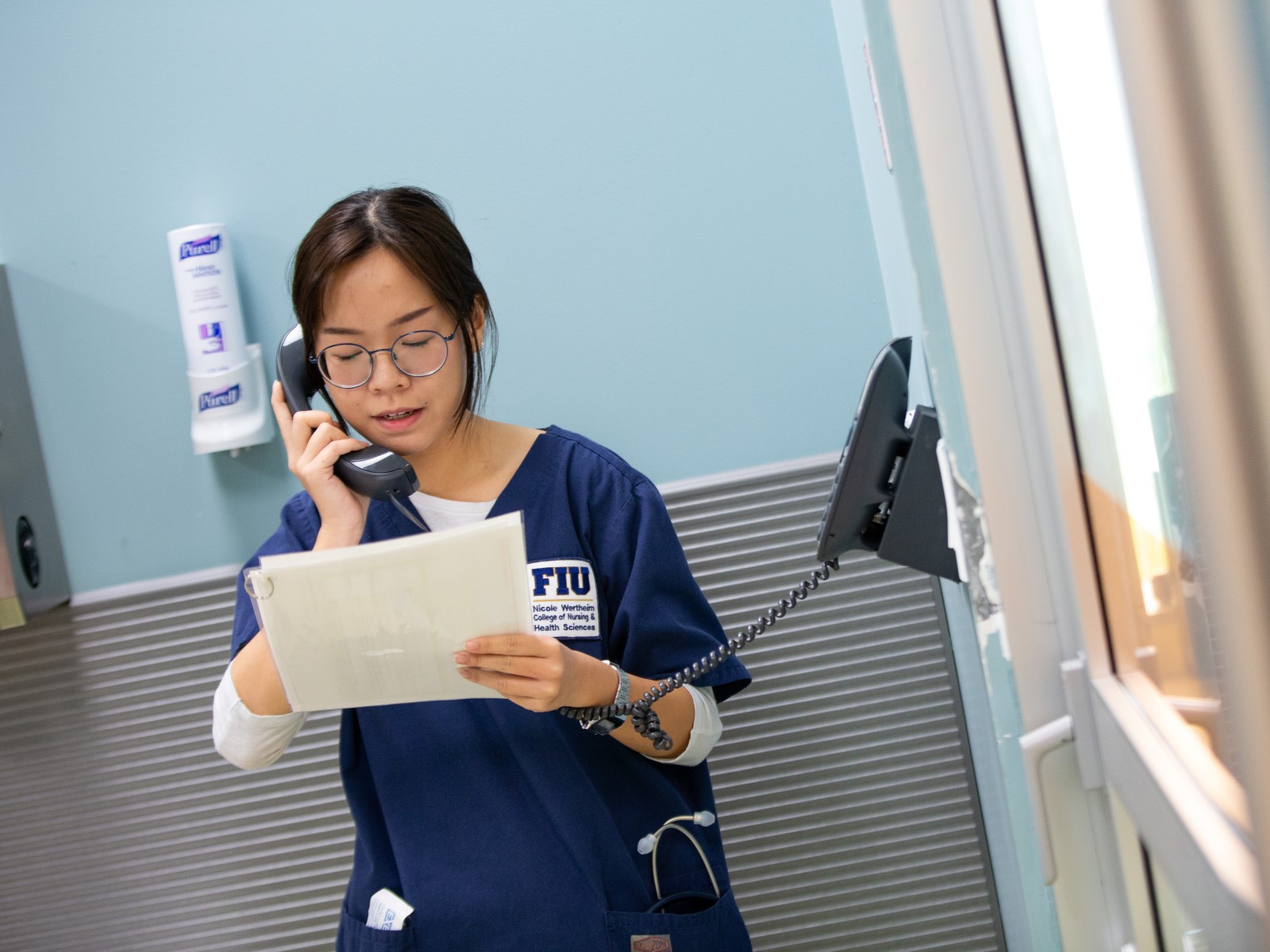 Scholarships
By establishing a scholarship—named for you or for someone you choose to honor—you will increase access for diverse students, expanding the pipeline for highly skilled, compassionate nurses serving communities everywhere. You can choose to designate your gift for undergraduate or graduate nursing and health sciences students or for those pursuing a specific area of practice.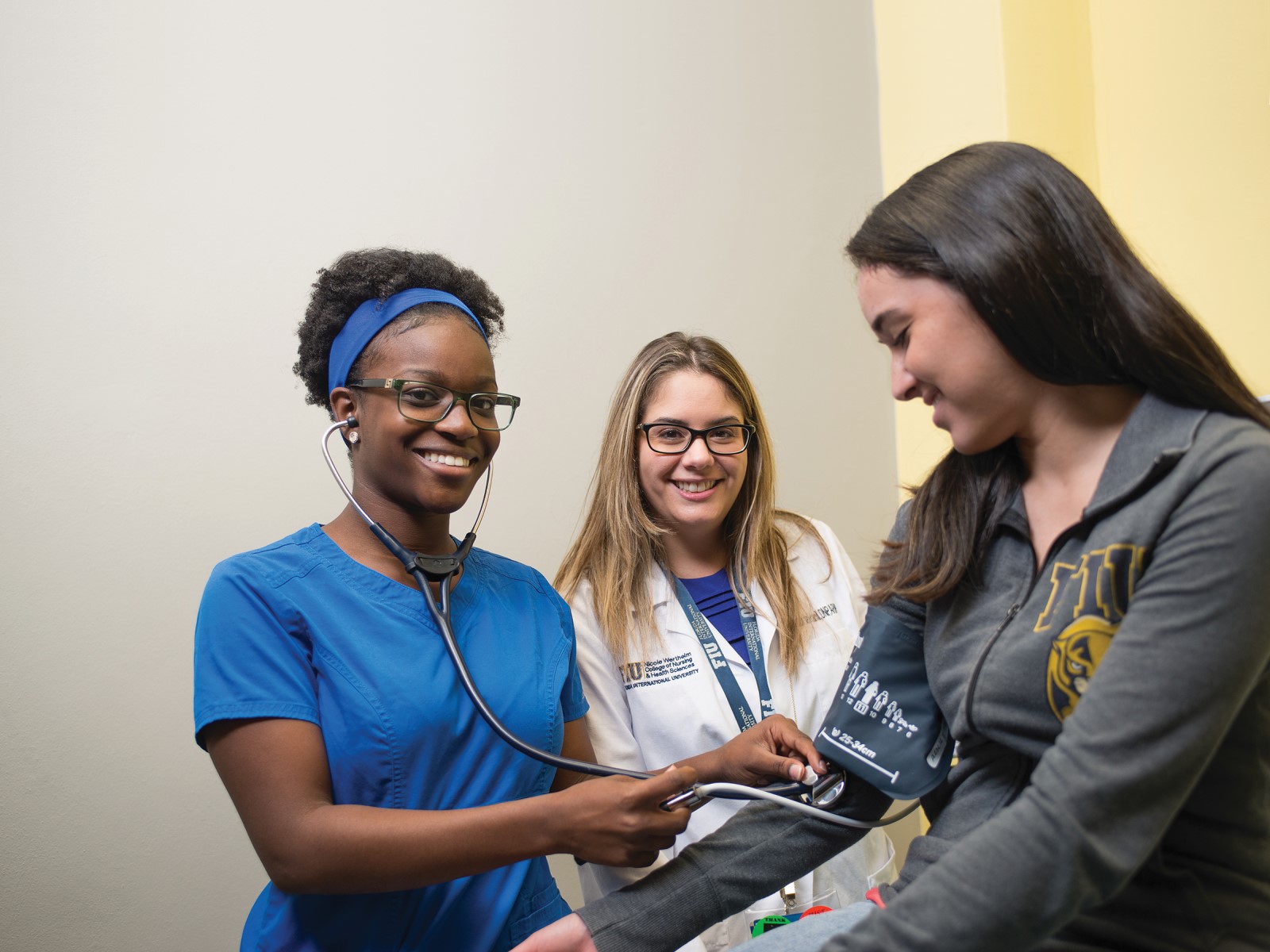 Professorships
To continue meeting the needs of a changing healthcare system, the college must be able to recruit and retain faculty at the forefront of their fields in emerging specialties. Your gift to establish a faculty chair or professorship will enable FIU Nursing to attract and retain luminary faculty in strategic areas, raising the profile of our programs and ensuring that our students learn from and are mentored by top faculty in high-demand fields.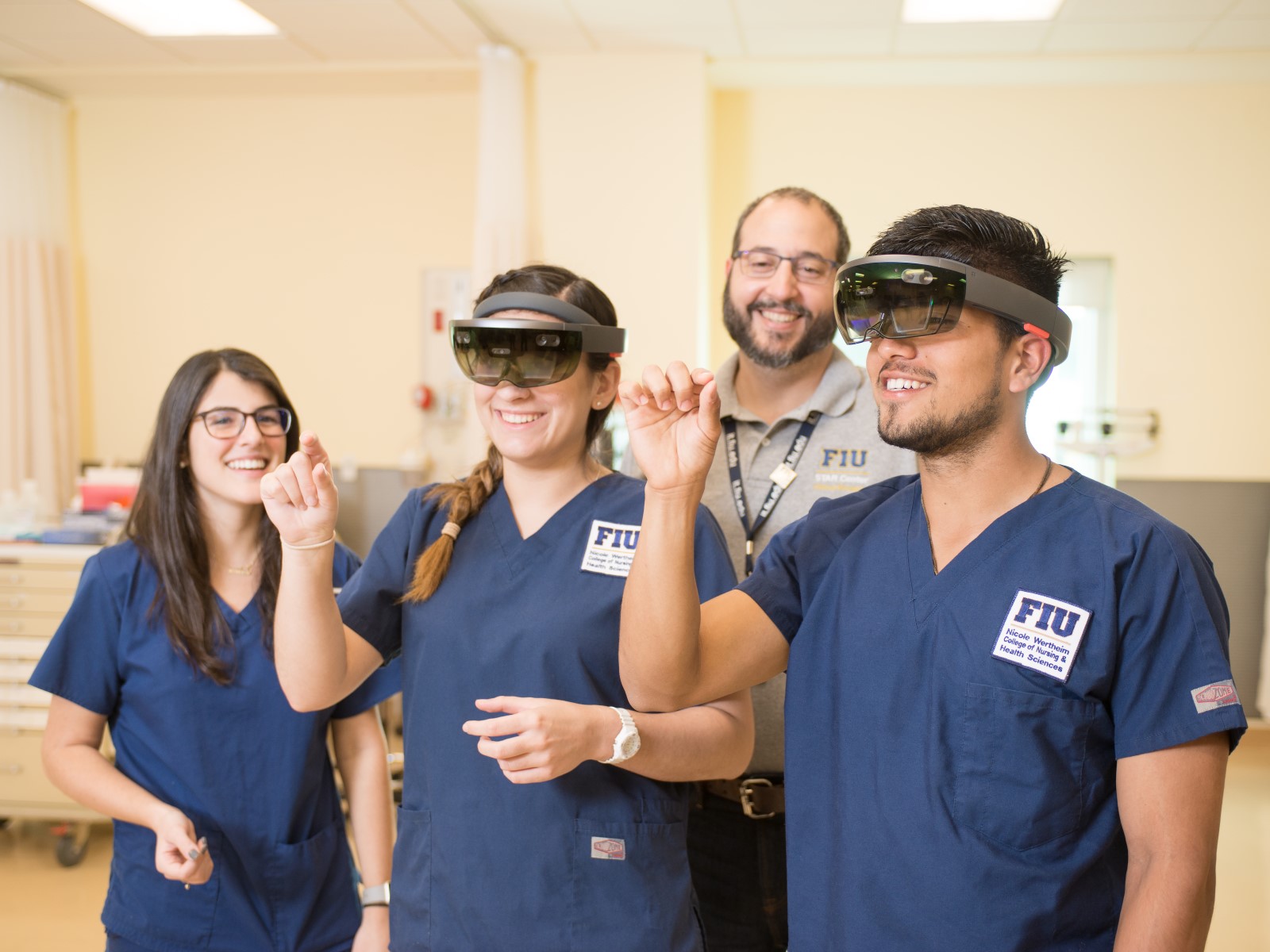 Faculty Research
FIU is classified as a Carnegie Research 1 university, characterized by very high research output. Sustaining that designation—key in reputational rankings, recruiting faculty members and attracting doctoral students—requires resources. Your gift can help advancing research into issues central to South Florida, such as healthy aging, opioid addiction, and health disparities in rural and minority populations.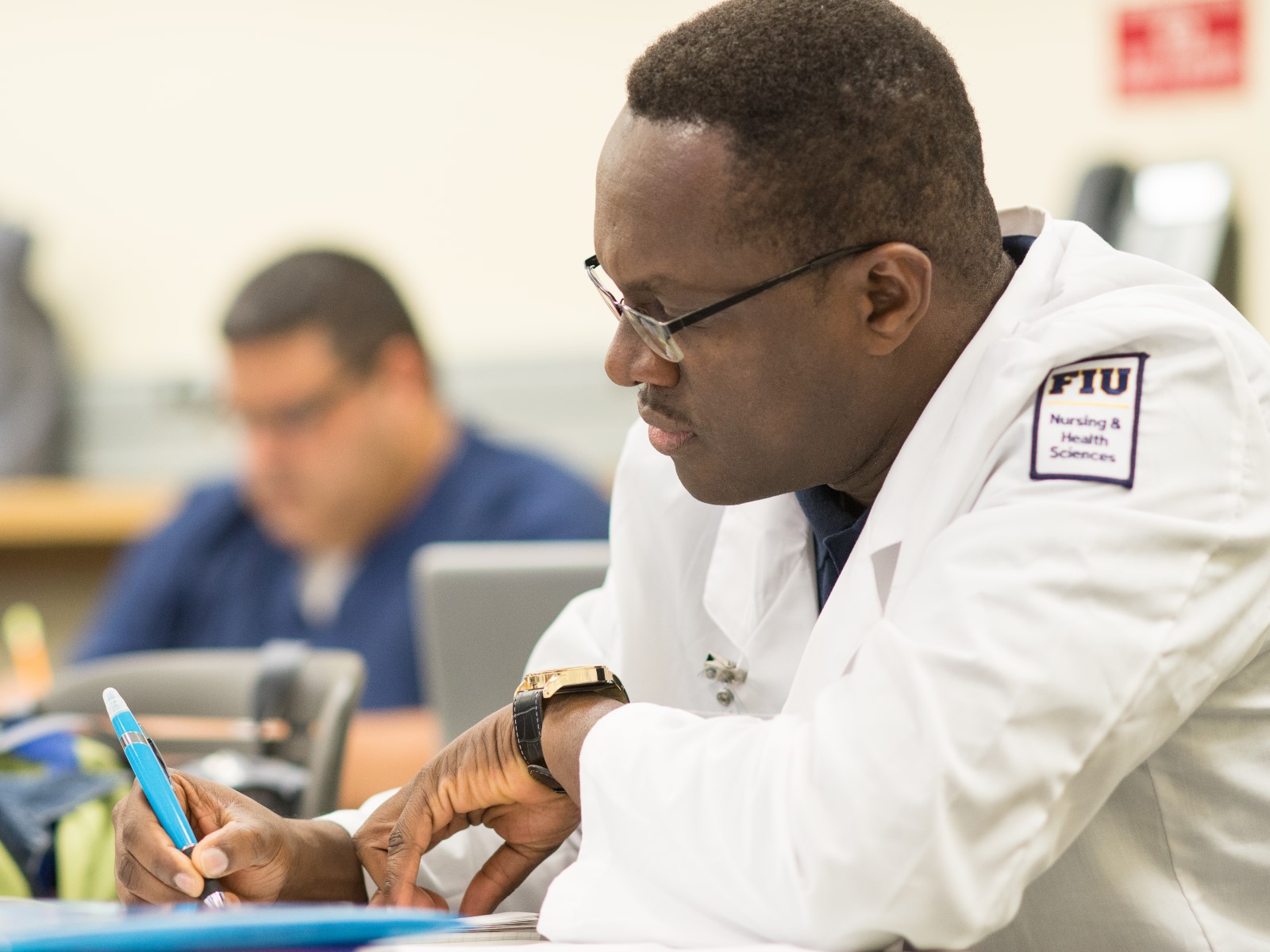 Post-Doctoral Fellows
The nation's best universities support up-and-coming researchers and faculty with generous fellowships. Post-doctoral fellowships provide stipends that fund the promising investigations of those who have recently earned doctoral degrees. You can establish a post-doctoral fellowship and name it as you choose.
Guest Lecturers and Speakers
Outside guest lecturers and speakers enrich the experience and education of nursing and health sciences students. Your generosity will allow the College to invite a rotating roster of nursing and health sciences thought leaders to share their expertise with students and faculty. While on-site, these accomplished professionals could deliver talks, lead seminars, consult on curriculum development, and mentor students.